Online Travel Gift Card Site Ready for Take Off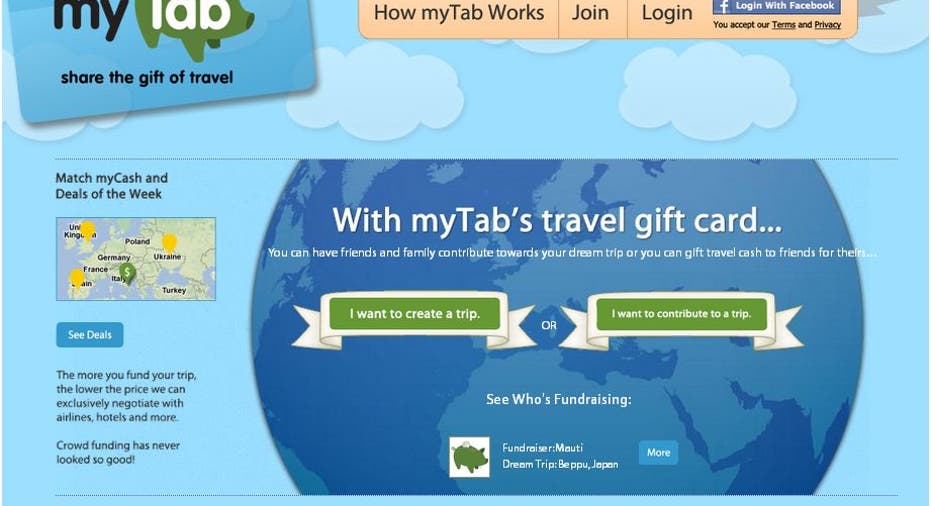 Small Business Spotlight: MyTab, @MyTab
Who: Heddi Cundle
What: Online travel gift card
When:2011
Where: San Francisco, CA
How: Founder Heddi Cundle describes MyTab as an online travel gift card that allows friends and family members to help fund a recipient's dream trip.
"It's a very simply way to save cash for trips and for others to contribute toward the trip," says Cundle. Once money is contributed, the recipient can book a trip directly on the site, which uses Expedia to book flights, hotels and more.
Biggest challenge: Cundle says the biggest challenge has been getting funding in San Francisco's competitive startup scene. "The industry is very big on funding companies with two to three founders with tech backgrounds," says Cundle. As she doesn't have a tech background herself, she says it's been tough to get noticed. Cundle has received funding from friends and family, which has allowed her to continue the business.
One moment in time: Cundle says she's proudest of the fact that she has no competitors doing exactly what she's trying to do: solve the problem of expensive travel while also making gift cards a more meaningful, personal experience.
Best business advice: "The vision side is the most important," says Cundle. She says she's realized it's best to march to the beat of her own drum, rather than trying to compete or keep up with others in the tech industry.