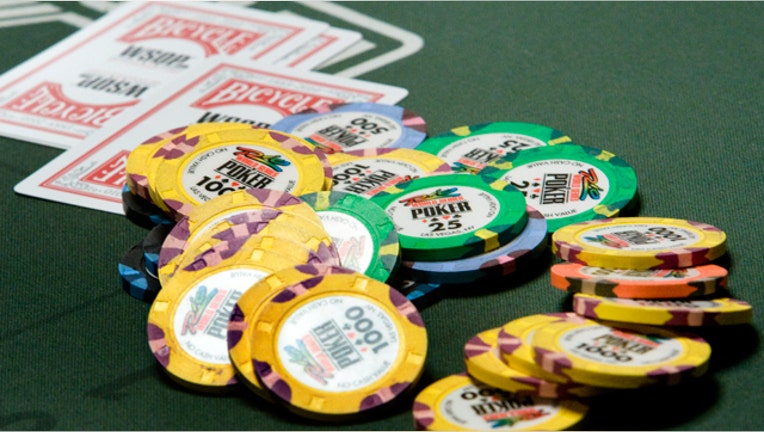 Federal prosecutors on Tuesday announced a $731 million settlement with two online poker sites accused of money laundering and bank fraud.
One of the sites, PokerStars, the largest of its kind, will forfeit $547 million to U.S. authorities to reimburse players who live in the U.S., and pay another $184 million to reimburse players who live outside the U.S.
In addition, PokerStars, based on the Island of Man, has agreed to purchase the forfeited assets of one-time rival Full Tilt Poker for $225 million, according to a statement released by Preet Bharara, the U.S. attorney for the Southern District of New York.
Both companies were indicted in April 2011 and their U.S. operations shut down, along with a third online poker site, AbsolutePoker. A judge has yet to sign off on a settlement with Absolute Poker that calls for the site to forfeit its assets.
"We are pleased to announce these settlements by Full Tilt Poker and PokerStars, which allow us to quickly get significant compensation into the victim players' hands," Bharara said in the statement.
Bharara's office has accused Full Tilt of essentially running a Ponzi scheme in which players accounts were credited with money from other players' accounts because the site no longer had access to its bank accounts, which were shut down by prosecutors.
Full Tilt collapsed following the indictment, while PokerStars survived, continuing to operate in foreign markets.
Under the terms of the settlement with Full Tilt, U.S.-based players who lost money to the company can seek compensation from the Department of Justice, which will use the $547 million forfeited by PokerStars to reimburse them.
The deal also prevents PokerStar's founder Isai Scheinber, who remains under indictment, from serving in a management or director role at the site until after the criminal case against him is resolved.
In addition, PokerStars is also prohibited from employing former Full Tilt Poker executives Raymond Bitar, Howard Lederer, Rafael Furst, Chris Ferguson, and Nelson Burtnick, according to the settlement
Neither Full Tilt or PokerStarts was required to admit guilt as part of the settlement.