Online Common Core testing lays bare tech divide as slow Internet speeds plague rural schools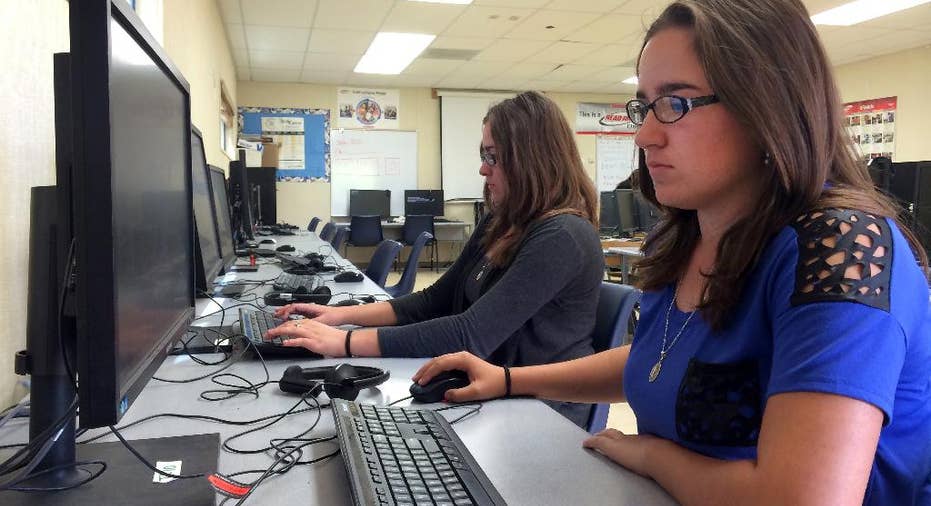 New standardized tests aligned to the Common Core standards have riled opposition. They've also revealed a tech divide in the nation's schools.
Across the country, 63 percent of public schools don't have access to broadband speeds needed for digital learning. The problem is particularly acute in rural and low-income districts: Only 14 percent in those areas meet high-speed internet targets.
The new tests are designed to be taken online in order to test more skills.
Testing began in 29 states and the District of Columbia for 12 million students this year.
Federal and state grants are expected to boost connectivity in pockets with low bandwidth. In the meantime, some districts are resorting to alternatives like testing students in small groups or busing them to other schools.