Online Auction: Virtual Bargain or Real Rip-Off?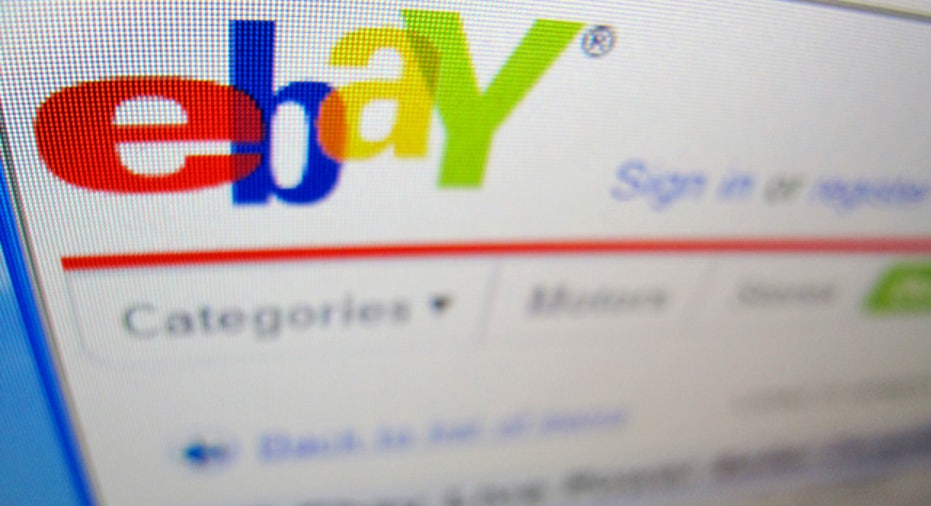 Steve Sultanoff has a passion for a bargain, but he doesn't feed his need for retail triumph by hitting the mall. Instead, like millions around the world, the Irvine, Calif., resident turns to Internet auction giant eBay.
Many discover what they're looking for on the site of the auction giant and field innovator, which was founded in 1995. Sultanoff, who says he's personally won about 1,200 auctions, has bought everything there from a microwave part to impossible-to-find tickets to baseball legend Cal Ripkin's final game.
"The Ripkin tickets are what hooked me," says Sultanoff.
How eBay and Similar Auction Sites Work
The basic online auction, like the ones held on eBay, works like those in real life: Bidders increase the amount they will pay for the item until time runs out and the top bidder wins. Sometimes an auction has what's known as a "reserve" or the lowest price the item's owner will accept for the item, and sometimes it doesn't. Items that fail to meet the reserve bid go unsold.
When an item is successfully purchased at auction, the bidder pays the bid price via credit or debit card or through a bank account -- or PayPal, which accepts all three. Customers use a cumulative ratings system known as "feedback" to grade sellers.
Although it isn't common, it's possible to manipulate the feedback through selling a large number of penny items, such as coupons, in order to compile a good reputation. Sultanoff recommends reviewing a seller's feedback in depth before purchasing an item.
"But really, there are very few scammers on eBay these days," he says.
Penny Auctions
Although the best known of Internet auctions, eBay isn't the only game in town. Penny auctions have flooded the Internet, causing more than a few eyebrows to rise in response.
A penny auction generally offers a valuable item with an opening bid of 1 cent. The bid rises in penny increments, but when the bid hits the last few seconds, the clock resets with each additional bid. And while items sell for what seem like ridiculously low prices (think of an iPad for $11), this time there really is a catch.
In most penny auctions, bidders purchase the points they use in advance, much like a gambler buys chips. The points aren't cheap -- they're often $1 apiece -- and each point represents a penny bid.
Bids aren't retractable -- which means if you bid, even if you don't win the item, you still forfeit the points you have banked. That means if someone who bids 10 times on the iPad loses, he forfeits $10 worth of points. And if the iPad sells for $11, then the real selling price of that particular piece of electronics isn't $11, but $1,100 -- significantly more than the retail cost of the item.
Although penny auctions aren't regulated, many are concerned they're really a form of gambling. Barry Shore, who cofounded the penny-auction site YouNeverLose, is among critics of the basic model. Although he defends the industry in general, he admits not all are on the up and up.
"Hundreds of sites go out of business very quickly; they attract lots of people, then take the money and don't pay out," says Shore.
There are several types of penny auctions, but the two most common are the forward auction where the selling price goes up one cent for each bid, and a reverse auction where the item starts at a certain price and moves downward until someone's willing to pay that price.
Shore says YouNeverLose differs from some penny auctions because bidders don't buy the points outright. They receive points as a bonus when they purchase gift cards for face value. For instance, a buyer who purchases a Trader Joe's gift card for $50 would receive 50 bidding points.
The buyer can then bid on the gift cards offered for sale on Shore's site, such as a $25 Starbucks card, which might go for 82 cents, for example. The winning bidder in this case bid 30 times and pays 30 points for the card. The other 52 cents or points come from the losing bidders, who have to pony up the points whether they win or not.
"I make my money by negotiating a discount with the gift card retailers," says Shore on how he turns a profit. But he cautions that it's nearly impossible to distinguish between a legitimate operation and one that's not. He says only auction sites that guarantee a dollar-for-dollar return are worth taking a second look. For example: A $50 investment yields a $50 gift card and 50 bidding points.
"You're risking money when you play on any penny-auction site. … If a penny-auction site involves risking your money, don't do it," he says.
The Big Boys
Paul Minshull has a theory as to why online auctions appeal so much to consumers. "I think it's the transparency, that you can do it from home," says the chief operating officer of one of the top auction houses in the country, Heritage Auctions.
Although Heritage Auctions is located in Dallas, it operates worldwide and many of its auctions make the news. The company offers high-end collectibles such as fine wine and art. This is where, for the right price, you could find a Monet painting or rare bottle of wine up for grabs.
But, says Minshull, large consignment auction houses like Heritage aren't outside the reach of the average guy. "We carry many interesting items that sell for less than $100," he says.
Unlike auctions that are mostly owner-driven, Heritage acts as a go-between and authenticator, which can be reassuring when determining the value or provenance of an item. Minshull offers the tale of one potential customer who brought in a baseball he believed to be signed by baseball great Joe DiMaggio. Heritage's expert told him it wasn't real.
"The guy said it was real because he was there when DiMaggio gave it to him, and our sports expert asked him if he actually saw DiMaggio sign it," Minshull says. The man admitted he had not, that DiMaggio had reached into a bag and pulled out a signed ball.
That, says Minshull, is what is known as a "clubhouse ball," a time-honored sports tradition.
"The players pay the clubhouse boy to sign (baseballs) for them," says Minshull.
Still, the authenticator role can work in the seller's favor, as a comic book collector's widow discovered. She almost sold her late husband's collection to a dealer for $25,000 simply so she could close out the storage unit where the comic books were kept. Instead, she struck pay dirt, making $3 million at a Heritage auction.
Whether you're a buyer or seller on the Internet auction scene, make sure you understand the rules of the game.