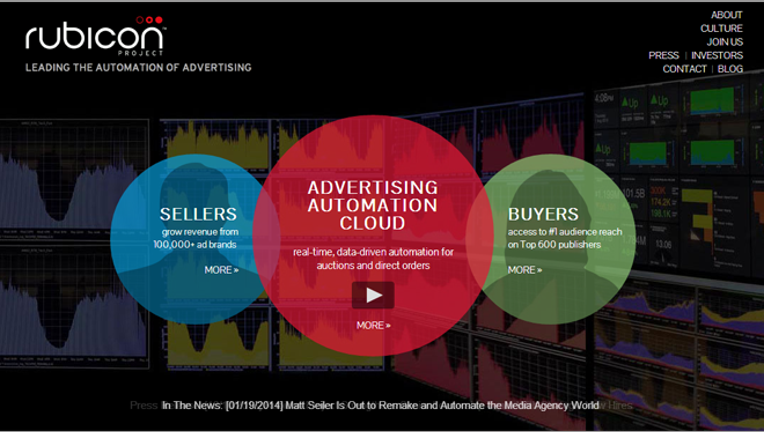 Shares of Rubicon Project Inc, a provider of online advertising services, rose as much as 32 percent in their market debut, valuing the company at about $670 million.
The company's IPO raised about $102 million after the offering was priced at $15 per share, the low end of the expected range.
Of the 6.8 million shares offered, the Los Angeles-based company sold 5.4 million, while the rest were sold by selling stockholders.
Rubicon Project's shares opened at $17.50 and touched a high of $19.45 on the New York Stock Exchange on Wednesday.
Rubicon Project is betting on the growing demand for digital advertising as more consumers switch to the Internet, mobile networks and digital television.
The size of the display, mobile and video digital advertising market is expected to grow about 16 percent to $90 billion between 2012 and 2017, according to a report by PricewaterhouseCoopers.
The company, whose competitors include Google Inc, brings together buyers and sellers of digital advertising through its cloud-based network, Advertising Automation Cloud.
Rubicon Project, which counts Clearstone Venture Partners and News Corp as investors, reported a 48 percent jump in revenue to $55.7 million for the nine months ended Sept. 30.
The stake of Rupert Murdoch's News Corp will be diluted to 13.7 percent from 19.3 percent as a result of the offering.
Morgan Stanley, Goldman Sachs and RBC Capital Markets were lead underwriters to the offering.