Once Again, Conference Attendees Wine and Dine on Your Dime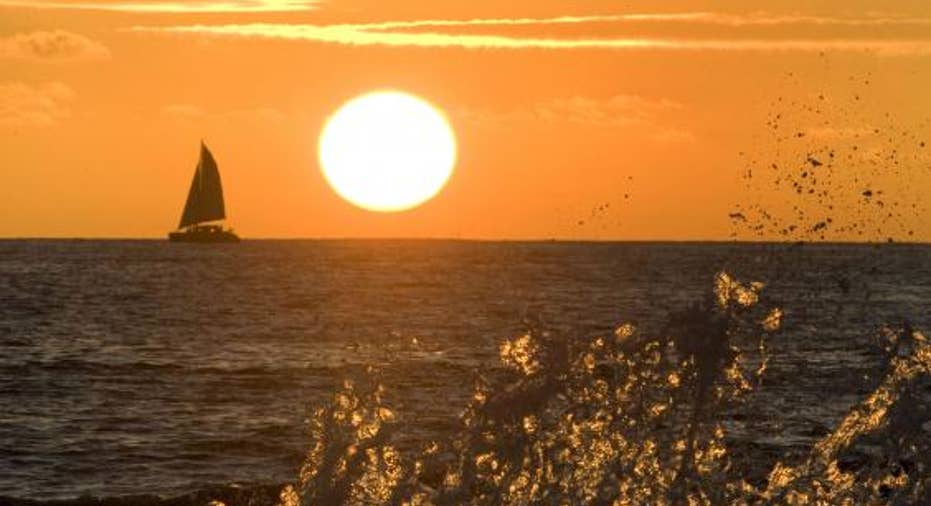 I would love to be at the Hilton Hawaiian Village Beach Resort in Waikiki, where the temperature today was 82 degrees and not a cloud in the sky.
There are water slides, a rooftop restaurant, a lagoon, five pools and the widest stretch of beach in Waikiki, unlike New York, where we are scheduled to get a wintry mix of rain and snow.
This paradise will be the home of the National Conference on Public Employee Retirement Systems in May, which is to say the folks who managed public pensions into a financial train wreck will be getting together over Mai Tais and roasted mahi-mahi on your dime!
Now, there is no doubt that the main topic of conversation will be budget cuts, austerity, and possibly the role public pensions are playing in the need for these budget cuts. After all, public pension funds have a funding gap of $770 billion. California, Illinois, New York's financial problems, as well as those of other states, can largely be ascribed to the pumping up of retirement benefits, pensions instead of 401(k)s, double dipping, you name it.
The cost for airline tickets and the $650 to $750 registration fees will be paid for with local tax dollars and 100,000 attendees are expected.
Now the organization is feeling a little guilty. Executive Director Hank Kim says the plans were made back in 2006, before the recession.
Afterwards he said, "Objecting to Honolulu because it has beautiful beaches is like objecting to New York because it has Broadway and Times Square or objecting to New Orleans because it has jazz clubs and great food."
This guy just doesn't get it. The objection is not necessarily to the location, it's to the spending! Public pension funds debt, which we will no doubt inevitably have to pay as much as $2.2 trillion, are the people charged with managing it. Isn't it obvious that saving is more important than spending? Have you folks heard of Skype? You could meet for free at no cost to the taxpayer.
Republican Ohio House member Lynn Wachtmann is complaining about the bill of $11,200 that is being spent to send Buckeye state employees there.
"For most Ohioans, a trip to Hawaii is considered a very, very, very deluxe trip," Wachtmann said.
No kidding. So why are we paying for this exclusive trip?
Maybe for the same reason we paid the General Services Administration's $800,000 four-day Vegas party for 300 employees.
It's time government workers felt some of the pain that the rest of us have felt during this recovery. Austerity measures should start at home!