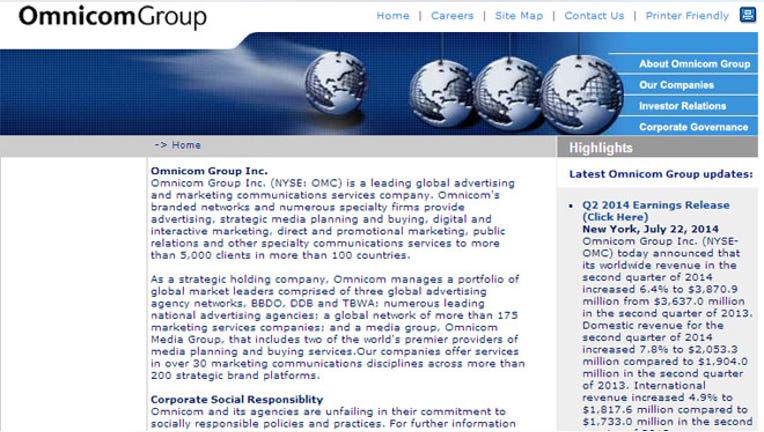 Omnicom Group Inc, the largest U.S. advertising company, reported better-than-expected quarterly revenue and profit, led by increased spending on advertising by clients.
After the $35 billion merger of Omnicom and France's Publicis fell apart in May, there were concerns that the performance of the company could take a hit in the second quarter as the management was focused on closing the deal.
The two behemoths also lost business worth more than $1.5 billion in April due to the uncertainty of the deal.
However, Omnicom reported a 6.4 percent rise in revenue to $3.87 billion in the quarter ended June 30, topping the average analyst estimate of $3.8 billion.
North America revenue rose 7.9 percent, while international revenue increased 4.9 percent.
Net income available for common shareholders rose to $318.9 million, or $1.23 per share, in the quarter from $281.7 million, or $1.09 per share, a year earlier.
Excluding items, the company earned $1.20 per share, compared with the average analyst estimate of $1.17 per share, according to Thomson Reuters I/B/E/S.
Omnicom shares closed at $71.33 on the New York Stock Exchange on Monday.