OMG! Stop Demonizing People With Credit Card Debt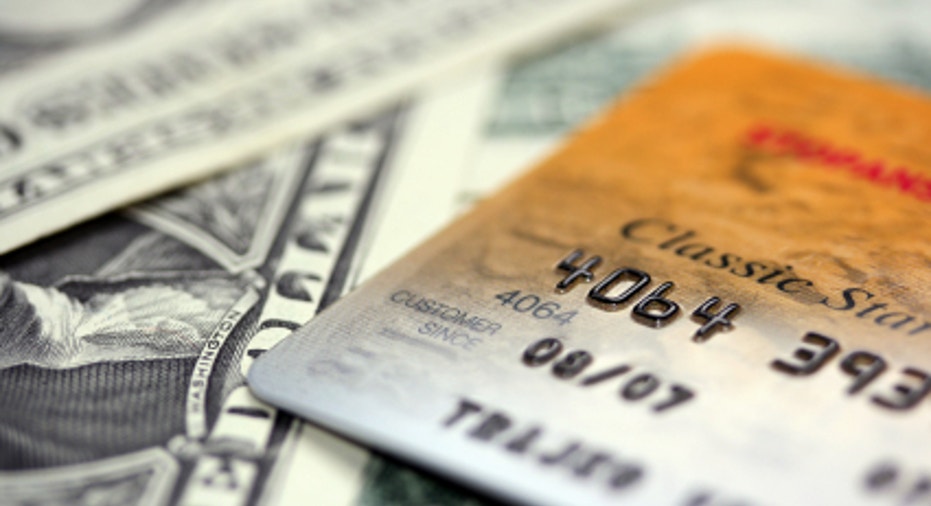 Does credit card debt advice have much in common with religious proselytizing? Here are five ways in which it may:
Both require a long and rocky road to redemption, which demands painful self-sacrifice.
Both offer inner peace to those who follow the right path.
In both cases, those who need the most help are the least likely to hear or read the message because they're frequently in denial.
In both cases, those who need the least help are the most likely to hear or read the message because they sometimes get off on having their superiority reinforced.
Those who seek to convert the wayward to religious or financial redemption risk coming across as self-righteous and preachy.
Of course, there are countless ways in which the two are very different. For example, smart evangelists rarely set out to demonize individuals whom they hope to convert. Instead, they offer a positive message of love. All too often, those with credit card debt are portrayed as stupid, weak-willed and morally bankrupt. Crack addicts get more sympathy, so it's no surprise that many would prefer to stick their heads deep in the sand rather than face society's opprobrium by facing up to their problems. This works against the best interests of everyone: borrowers, lenders and society.
Credit card debt is not a sin
This isn't to say that some with unmanageable debt weren't being highly unrealistic about their ability to make payments when they filled in their credit card applications. But, last year, in "Is credit card debt 'the American way?'" IndexCreditCards.com cited an Oregon State University (OSU) study into how and why people get themselves into this sort of trouble. Our report said:
A spread of responsibility
It's hard to argue with that. According to a recent report from Experian, one of the big-three credit bureaus, credit card companies issued 22% more cards to subprime customers in October 2011 than in the same month the previous year.
For those companies, this is, presumably, a numbers game. They hope that the high credit card rates subprime customers have to pay are going to make up for the high incidence of defaults that is pretty much inevitably going to follow. But for those who do default, it's a different matter: stress, misery and sometimes worse.
Small business credit cards and absolute truths
Some people see debt in exclusively black-and-white terms with no shades of gray. For example, there's an excellent website, GetRichSlowly.org, that provides valuable advice to those who wish to escape or avoid debt. On Feb. 13, it ran a feature by author and financial therapist Jerrold Mundis. It was first class, and should prove inspiring to many who find themselves in financial difficulties, but it contained one (and only one) sentence that this blogger found himself disagreeing with: "You cannot get out of debt by going deeper into it." (Mundis's emphasis.) It's really not hard to think of examples where that's simply not true.
Imagine you've suffered a bout of unemployment and have burned through all your savings. Luckily, you get a job offer, and are due to start Monday. On Friday, the car that you're relying on to get you to and from work breaks down. Are you going to be better off charging the repairs to your credit card, or phoning your new boss to say you can't take the job?
Or suppose you own a seafood restaurant in Florida. Your business is sound, but the going's been tough recently, and, after an extensive marketing campaign, your cash reserves have been wiped out. Suddenly, your main refrigeration unit breaks down. Should you shutter your restaurant and join the unemployed, or get out your business credit card and charge the repairs?
Credit cards and moral relativism
Your blogger knows that he's likely to be accused of moral relativism. As soon as you start acknowledging that credit card debt can be a good thing, then it becomes difficult to draw the line where it starts to become a bad one. So the bride who believes that she should have the best of everything on her special day "because I'm worth it" doesn't feel guilty when charging $3,000 for her wedding dress. And the middle manager who's had a bad week in the office is convinced that he "deserves" to take his wife for an expensive dinner in a swanky restaurant, even if he can't afford it.
Yes, such feelings of entitlement are unhealthy, and need to be discouraged. But, as a society, we actively promote them. And among those who do so most are credit card companies.
Then, when the inevitable happens, we judge and condemn and humiliate those who made precisely the bad choices we encouraged. The wedding dress is at the back of a closet, the meal is a memory already forgotten, but the icy hand of dread that constantly grasps the guts of the seriously indebted remains.
Isn't that punishment enough? Isn't that terror that's felt every time the mail arrives, the phone rings or there's a knock at the door sufficient penance? Can't we take a leaf out of the smart evangelist's book, and hate the sin, but love (and feel some sympathy for) the all-too-human frailties of the sinner?
The original article can be found at IndexCreditCards.com:OMG! Stop demonizing people with credit card debt