Olympic Seniors Turn Back The Clock In Rio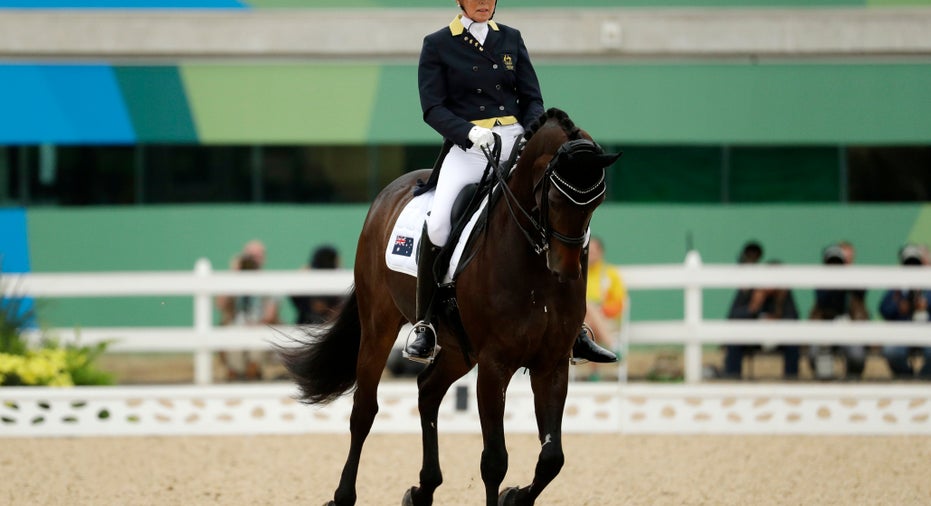 The competitive fields at the 2016 Olympics' swimming and gymnastics events were mostly limited to young adults at the peak of their physical fitness, but age is just a number for competitors in a few select sports.
Participants in equestrian events like dressage and show-jumping have a median age of 36 at the 2016 Olympics – the oldest of any other sport at this summer's games in Rio de Janeiro, Brazil. The three oldest athletes at the 2016 Summer Olympics all participated in equestrian events – New Zealand's Julie Brougham, 62, Australia's Mary Hanna, 61, and Great Britain's John Whitaker, 61.
Brougham is appearing in her first-ever Olympics. Whitaker first competed at the 1984 Olympics in Los Angeles. The oldest American at the 2016 Olympics – 52-year-old Phillip Dutton – is an equestrian with two gold medals to his name.
Aside from the horse riding events, Olympic shooting attracts the second-oldest group of competitors, with a median age of 31 years old at Rio. Beach volleyball ranks third with a median age of 29.
The age disparity may have something to do with the high price of training for equestrian and shooting events, which are considered the most expensive Olympic sports. The cost of training and housing for horses or buying ammunition and Olympic-quality rifles regularly adds up to tens of thousands of dollars.
The oldest Olympian in history, Oscar Swahn of Sweden, competed in shooting events at age 72 during the 1920 Olympics in Belgium.