Olympian Lolo Jones Goes 'Orange' to Get Gold in Rio
She's a three-time Olympian—and one of the few female athletes to compete both in the summer and winter Olympic Games.
Now, track star Lolo Jones wants to take people inside her workout routine as she strives for gold in the upcoming Rio 2016 Summer Olympics.
"I just came off of surgery so just coming back through that was really tough. I had to push myself and set smaller goals so that I wouldn't lose my overall focus of getting ready to represent team USA hopefully," Jones tells FOXBusiness.com.
Jones says the key to getting her body "back on track" was a mixture of high interval training combining both cardio and strength at a fitness boutique called Orangetheory Fitness.
"As an athlete I can't stand behind something that doesn't actually work, especially when working out, that's my job," she adds. "I truly found something [at Orangetheory] very similar to how I would get my heart rate up and how I would train as an Olympian, but what I was kind of wowed at was the fact that it was at all levels."
And Orangetheory named Jones a brand ambassador after she fell in love with the workout.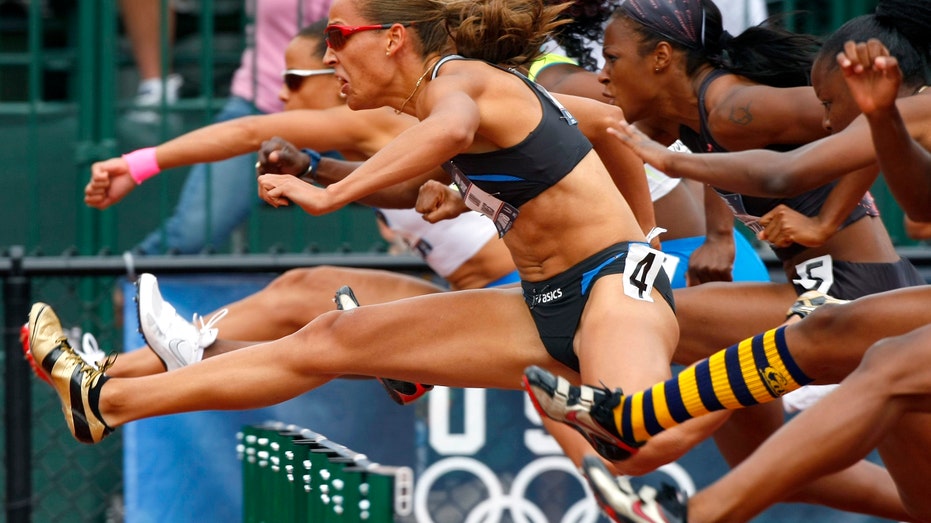 "She needed to be fit and prepared for her competitions, so the timing was just perfect fit for us," says Dave Long, CEO of Orangetheory Fitness.
The franchise, which currently has 300 locations across the United States, is also about to embark on a major expansion plan this year.
"We have 365 studios scheduled to open in 2016, which is obviously really exciting for us," adds Long. "About 80% of that will be in the U.S. and the other 20% will be in International markets which are starting to ramp up their growth."
Jones says the workouts are pivotal for her because they track your progress using heart-rate monitors.
"It lets you know if you're cheating on one of these workouts," says Jones. "And, I love the science behind these workouts because that's what I'm trying to do with all my training as everything has to be specific."
The 60-minute sessions were designed by physiologists based on the science of excess post-exercise oxygen. The idea is to get clients to achieve 84%-91% of their maximum heart-rate, which effectively puts them in the "Orange Zone." "You are not killing yourself for the whole hour. All you need to do is work out hard for 12 minutes of that hour," says Long.
And, afterwards says Jones, comes the real benefits. "I'm more concerned about the afterburn. How many calories you are burning while you're sitting on the couch, watching TV, post workout," she adds.
Jones, who hopes to finally score gold this summer, says there's no greater joy in life when you want something and it seems almost impossible to attain.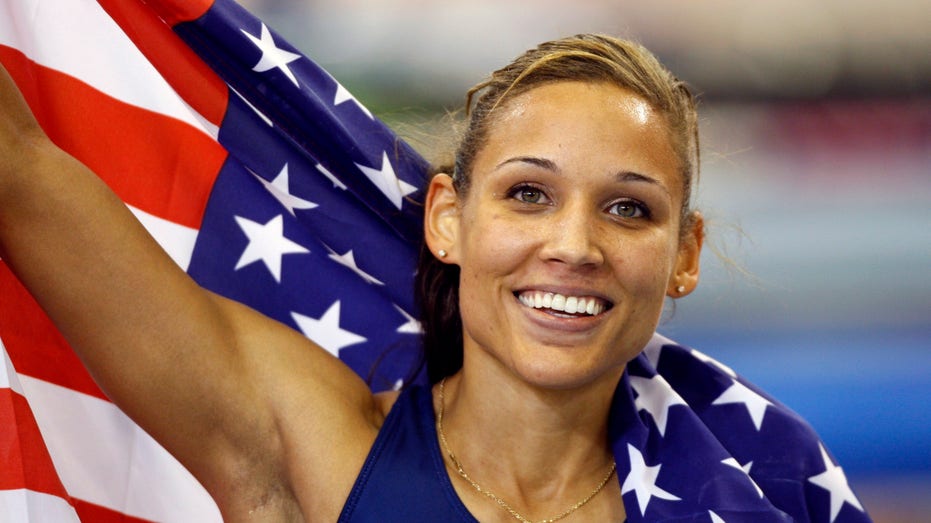 "Whether it's being an Olympic athlete or an Olympic gold medalist or somebody who wants to lose 25 pounds… At first the goal seems unreasonable, right? Oh my gosh, I want that but getting there seems so tough. I think that is what drives me, when you finally cross that finish line, what great joy you have. So when people finally reach the goal that they want, oh it's amazing, there's no greater joy."