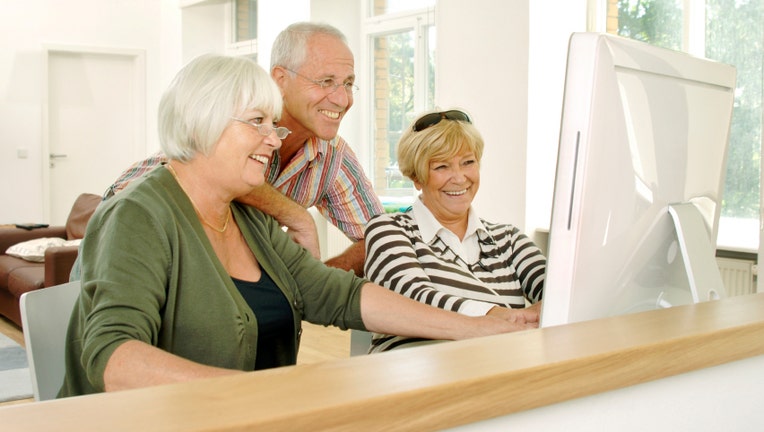 You've heard the phrase older and wiser, but what about older and harder working?
New research finds that contrary to what some hiring managers might think, older workers are not less productive than their younger counterparts.
The Brookings Institute study "Is an Aging Workforce Less Productive?" shows older workers, which the report defined as those between the ages of 65 to 74 are being better compensated than their younger workers. Older men are making on average 22% more, while older women make 10% more than younger colleagues.
"Older people are thought to be frailer in physical jobs, and perhaps more out of date in their knowledge for jobs that are more intellectually demanding," senior fellow Gary Burtless, study researcher, says. The 2008 financial crisis hit the labor market hard and older workers felt the pain of layoffs, and some continue to struggle to find employment because of the stereotype.
"Looking at the workforce, and who remain employed, and looking at their wages—that doesn't play out."
Burtless says that improved education for those 60 and older, combined with delays in retirement among the better educated in America, has led to higher paychecks. What's more, the size of the boomer generation and increasing labor participation rates among those 60 to 74 mean their share of labor income is higher. May's unemployment data for those aged 55 and up was at 5.3%, compared to 6.4% for those ages 25-to-54 in America, according to the Bureau of Labor Statistics.
Charles Wardell, president and CEO of executive recruitment firm Witt/Kieffer says the stigma that older workers are like your "grandfather" couldn't be more wrong. In fact, these older workers are in demand.
"People who want to work and are still active and have skills and experience are wanted by these companies," Wardell says. "It's not some kind of charity—they keep them on because they perform exceedingly well." He adds that older workers tend to complain less and don't' have  elongated career paths, making them attractive candidates.
Companies Willing to Foot the Bill
Burtless points out that hiring older workers is more expensive, and not just because of their higher wages.
"They have to pay for their health insurance and the rise in health-care has increased the cost of hiring older workers," he says. "And given that, we would have expected wages to sink and that older workers would be receiving less because employers have to cover the cost of extra benefits. This is not true."
The old adage you get what you pay for holds true in this case:  Older workers may be more expensive, but Wardell says it's a trade off for their skills and experience.
"It's an incremental price to pay for corporations, because they don't have to pay to train them or get them up to speed," he says. "They have contacts and friends in the industry, and [the company] doesn't have to have an end game. If you are 65, this can end when you are 70."
Younger Workers Out of Luck?
Younger workers have had a hard time finding employment in recent years, and Burtless says older workers are their biggest competition.
"I worry about this, to tell you the truth," Burtless says. "How much are the bad fortunes for those under 35 the partial result of older workers strongly desiring to delay their retirements? They are hanging on and getting the prized positions, opening up fewer spaces for advancement for younger workers."
Technological advancements and the evolution of industries and sectors in the U.S have changed the hiring landscape.
"Now we have a shortfall of about 7 million or 7.5 million jobs. With a shortage that severe, the younger workers are the ones looking for jobs," he says.
It's all in how you frame it, says Wardell. Younger workers can stand to learn a thing or two from their older colleagues.
"They will benefit," he says. "Younger workers will get the experience, and be associated with professional people who have good teaching habits and are well-respected in the firm. But they will leave, they won't block [young workers] for 15 years. You won't get stuck at the starting gate—the herd thins."