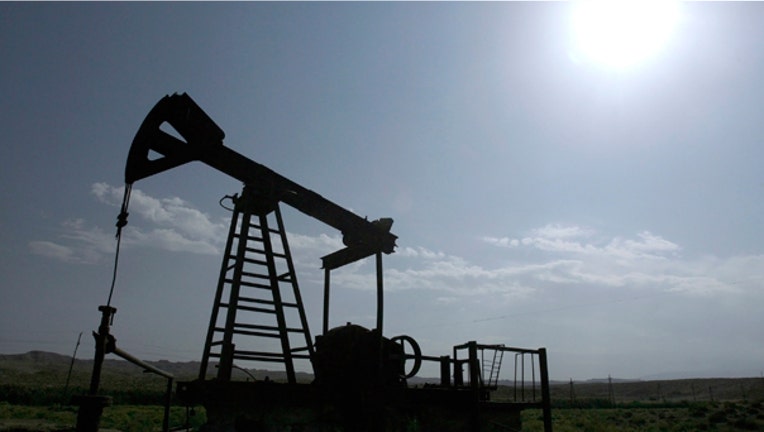 Brent crude oil fell more than $1 to below $108 a barrel on Monday and was headed for its first monthly decline since May, as tensions over Iran eased and a potential U.S. government shutdown clouded the outlook for demand.
Brent was down 83 cents to $107.80 a barrel by 0950 GMT, set for a 5.5-percent monthly drop. U.S. crude was down $1.09 at $101.78 a barrel.
"Given the political uncertainty prevailing in the U.S. and Italy and the evident rapprochement between the U.S. and Iran, there is a threat of oil retreating further over the next few days towards $105 a barrel (Brent) and $100 a barrel (WTI)," analysts at Commerzbank said.
U.S. President Barack Obama and new Iranian President Hassan Rouhani spoke by telephone on Friday, the highest-level contact between the two countries in three decades as both sides seek to reach a deal over Iran's nuclear programme.
"The phone call between Obama and Rouhani was a bit late on Friday so that needs to be priced in, but is the continuation of the improving sentiment over Iran," said Olivier Jakob, analyst at Petromatrix.
Exports from Iran, one of the largest crude producers, have more than halved in recent years to around 1 million barrels per day in 2012 due to tightening sanctions.
Iran's top four crude buyers - China, India, Japan and South Korea - cut their purchases by 16 percent in the first eight months of the year.
World powers are due to hold a new round of talks over Iran's nuclear programme in mid-October in Geneva.
Supplies concerns have also eased in recent weeks as exports from Libya recovered to above 580,000 barrels per day, following weeks of disruptions.
At the same time, Brent found support on worries that a potential strike at a refinery in Scotland could disrupt North Sea crude supplies.
US BUDGET, ITALY
Republicans and Democrats are locked in an impasse over funding which could see the U.S. government shut down for the first time in 17 years, at midnight on Monday.
Commodities and equity markets weakened as investors shifted toward safe havens such as the Japanese yen and Swiss Francs ahead of the U.S. funding deadline.
"We expect this situation will play out as many similar situations have played out before - by pushing the issue to crisis level and achieving a very last-minute resolution - or a resolution immediately after the deadline has passed," Jason Schenker of U.S.-based consultancy Prestige Economics said in a note.
The euro also softened against the U.S. dollar as the Italian government teetered on the edge of collapse after Silvio Berlusconi pulled the rug from under Enrico Letta's coalition government by ordering five centre-right ministers to quit.
(Additional reporting by Florence Tan in Singapore; Editing by Joseph Radford and Pravin Char)