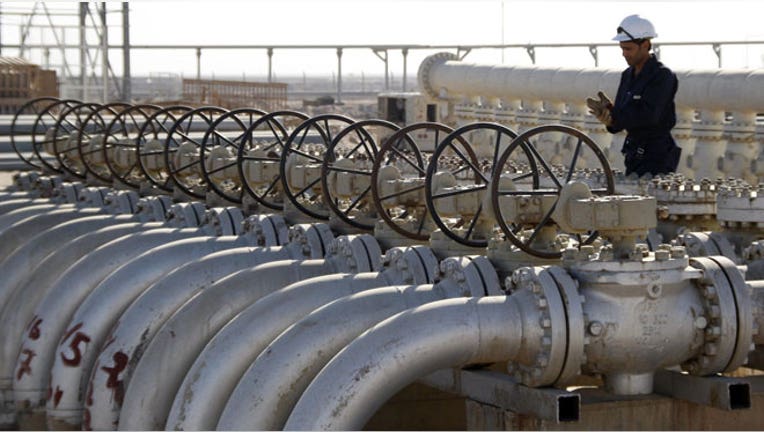 Crude oil dropped more than $1 towards $108 a barrel on Monday as stock markets tumbled and the dollar strengthened after an unusual bank bailout proposal for Cyprus threatened to trigger fresh turmoil in the euro zone.
News that Cyprus would have to tax depositors as part of the bailout plan sparked fears of a run on some banks in the region, driving down the euro and other riskier assets such as Asian shares and base metals.
However, a series of recent positive numbers from the world's top oil consumer the United States and worries over supply disruption helped stem further losses in oil.
Brent futures fell $1.70 a barrel to a low of $108.12 a barrel before recovering a little to trade around $108.20 by 1030 GMT. U.S. oil declined $1.10 to $92.35.
"The bailout conditions for Cyprus, specifically the unprecedented removal of funds from depositors' accounts, is sending share and commodity prices lower," said Tamas Varga, oil analyst at oil brokers PVM Oil Associates in London.
"This step is causing shivers throughout the financial world, and it has created the fear that a reaction in other peripheral eurozone countries could hit the whole banking sector in Europe," Varga added.
Carsten Fritsch, senior oil analyst at Commerzbank in Frankfurt, said the revival of worries over the health of the euro zone could force oil prices down further.
"Oil prices are still vulnerable," Fritsch said. "Commodities are under pressure despite the fact that many of them did not benefit from the recent rally in stock markets."
"In the short term, the pressure is likely to continue as further financial investors withdraw from the market."
Oil markets will remain volatile for the next few days as investors watch for any spillover of the developments in Cyprus to other EU nations, analysts said.
In a radical departure from previous aid packages, euro zone finance ministers want Cyprus savers to forfeit a portion of their deposits in return for a 10 billion euro ($13 billion) bailout for the island, which has been financially crippled by its exposure to neighbouring Greece.
EU BAILOUT
The parliament of Cyprus is to vote on Monday on whether depositors should forfeit part of their savings to fund the bailout, mainly needed to recapitalise banks.
The uncertainty surrounding the proposed bailout drove investors to the safety of gold, which rose above $1,600 an ounce for the first time in more than two weeks.
The dollar index rose 0.5 percent on Monday. A stronger dollar tends to weigh on dollar-denominated commodities such as oil.
"It's a Cyprus shock. The euro fell, and crude followed that lower," said Ken Hasegawa, a commodity sales manager at Newedge in Tokyo. "We don't know what's going to happen, and it's becoming an uncertain factor."
Technical signals are mixed for Brent as it is not clear that a rebound from the March 13 low has completed, Reuters technical analyst Wang Tao said. U.S. oil may drop to $91 as it failed to break resistance at $93.72 for the second time.
Further losses in oil were capped by expectations of a steady revival in demand growth from the United States.
U.S. manufacturing output bounced back in February in the latest signal of strength in an economy that is showing clear momentum. Factory production increased 0.8 percent last month after falling 0.3 percent in January, the Federal Reserve said. The gain was broad based and double what economists had expected.
Worries of an escalation in a standoff between the West and Iran over Tehran's disputed nuclear programme could also help ensure prices don't fall much further. Concerns of supply disruption from the Middle East have kept Brent above $100 a barrel through most of 2012 and this year. (Additional reporting by Osamu Tsukimori in Tokyo; Editing by XXX)