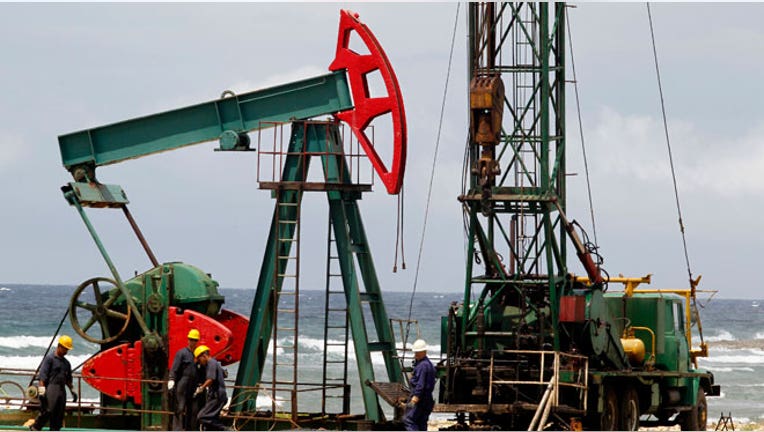 Oil rose to $107 a barrel on Wednesday as support from Libyan supply outages countered concern about the prospect of the U.S. Federal Reserve soon reducing its monetary stimulus and forecasts of a rise in U.S. stockpiles.
Lack of success in weekend talks on Iran's nuclear work reduced the chance of 1 million barrels per day (bpd) of Iranian crude returning soon to the market. Libyan exports remain disrupted by strikes and protests, and the head of Eni said things in Libya were getting worse.
Brent crude was up $1.31 at $107.12 at 1237 GMT, rising as high as $107.24. U.S. crude gained 30 cents at $93.34. The contract fell more than $2 a barrel on Tuesday, hitting a four-and-a-half-month low.
"Brent was still drawing some support from renewed violence in Libya that further dampened hopes the government could resolve the mass protest and significantly boost supplies before year-end," said Andrey Kryuchenkov, analyst at VTB Capital.
Having moved above $107, Brent's next resistance point is $107.38 and then the 200-day moving average at $107.92, said Olivier Jakob, analyst at Petromatrix.
European equities were lower, following on from losses in Asia, pressured by concern the Fed may roll back the asset-buying programme as soon as next month. The stimulus has supported commodities and other risk assets.
The continued loss of the Iranian oil, off the market since early 2012 due to Western sanctions, is expected by analysts to provide price support. The next round of talks on Iran's nuclear work is on Nov. 20.
In Libya, Eni has been producing 60 percent of what it should have been since the start of the year, the chief executive told the BBC on Wednesday.
"It's very much out of control... It's getting worse... but I have reasons to be optimist on the future," Paolo Scaroni said in an interview with the BBC programme Hard Talk.
Forecasts of a rise in U.S. crude stocks limited the rally. Analysts expect a 1 million-barrel increase in Thursday's U.S. Energy Information Administration report.
Before then, industry group the American Petroleum Institute releases its own supply report on Wednesday at 2130 GMT.