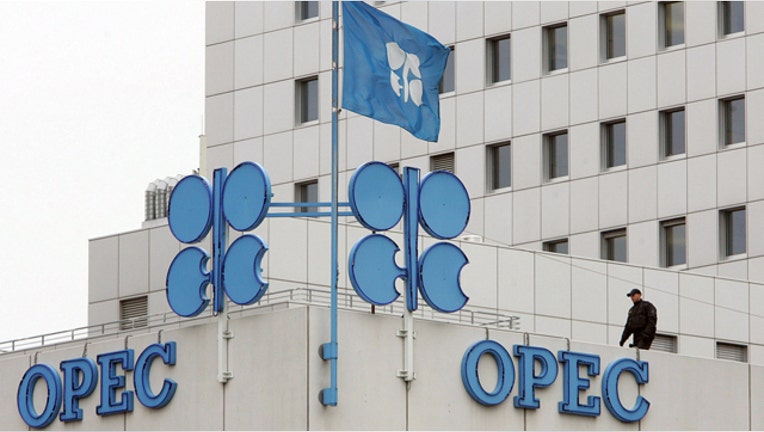 Oil futures rose on Thursday after the Organization of the Petroleum Exporting Countries agreed to keep its collective oil output ceiling unchanged for the second half of the year at 30 million barrels per day.
The move implies a supply cut of 1.6 million bpd, OPEC Secretary General Abdullah al-Badri said, and comes after several OPEC members had called on Saudi Arabia, the group's top producer, to trim its excess supply to the agreed limit as a way to defend crude at $100 a barrel.
Oil prices on both sides of the Atlantic had fluctuated earlier, awaiting the results of the OPEC meeting and as investors fidgeted ahead of the closely watched Greek elections at the weekend.
The more actively traded Brent August crude ended up 45 cents at $97.17 a barrel. The expiring July Brent crude settled down 10 cents at $97.03, the lowest level since January 2011.
U.S. July crude settled at $83.91 a barrel, gaining $1.29, after hitting a session high of $83.93. It had ended the previous session at the lowest since Oct. 6.
"Oil prices rallied on OPEC seemingly holding together by agreeing to a production ceiling," said John Kilduff, partner at Again Capital in New York.
"It was a victory for the group that the meeting did not end in disarray, he said.
The recent strong refinery activity in the U.S. gave West Texas Intermediate, the U.S. benchmark, more of lift than Brent, Kilduff said, noting that Brent had been "held back by the continuing euro debt crisis, punctuated by the upcoming Greek elections," he added.
Volumes were subdued, with both Brent and U.S. crude trading about 10 percent below their 30-day averages, according to Reuters data.
Earlier, Brent crude alternately moved on either side on unchanged, as investors believed the euro zone debt crisis was far from over, after ratings agency Moody's downgraded Spanish sovereign debt to one notch above junk status.
U.S. crude rose, initially lifted by gains on Wall Street, despite data showing that the number of Americans filing for jobless benefits rose last week for the fifth time in six weeks. The data underlined  persistent weakness in the labor market in the world's largest oil consumer.
Another set of data showed that consumer prices fell in May, raising fresh hopes that the U.S. Federal Reserve would help the weakening economy though additional monetary stimulus.
SAUDI SUPPLY IMPACT
Extra Saudi oil is said to be largely responsible for lifting OPEC output to 31.6 million bpd, well above the group's formal target that was first set in December.
Oil prices have dropped from a $128 peak for Brent crude in March to $97, and from $110 for U.S. crude, also set in March, to $83, in part because the economic outlook has darkened but also because of increased Saudi output that in April set a 30-year high of 10.1 million bpd.
Raising output was a deliberate move by Riyadh to counter the possibility that Iranian oil output falls heavily when a European Union embargo on Tehran starts next month. Iranian production is already down to a 20-year low.