Oil prices rise as markets eye OPEC, non-OPEC production cuts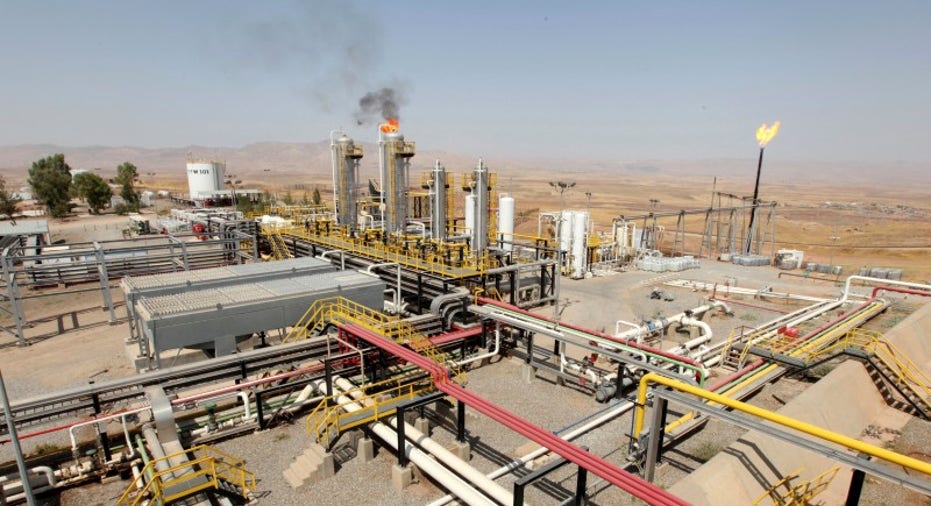 U.S. oil prices rose in the first trading hours of 2017 on Tuesday, buoyed by a deal for OPEC and non-OPEC production cuts which kicked off on Sunday.
U.S. benchmark West Texas Intermediate (WTI) crude oil prices were up 35 cents, or 0.7 percent, at $54.07 at 0010 GMT, not far from last year's high of $54.51 reached on Dec. 12.
International Brent crude oil was yet to trade after closing up 68 cents at $56.82 per barrel on Friday. Oil markets were closed on Monday after New Year's holiday.
Jan. 1 marked the official start of the deal agreed by the Organization of Petroleum Exporting Countries (OPEC) and non-OPEC member countries such as Russia in November last year to reduce output by almost 1.8 million barrels per day.
January will serve as an indicator for whether the agreement can stick.
Libya, one of two OPEC member countries exempt from the deal, increased its production to 685,000 barrels per day (bpd) as of Sunday, up from around 600,000 a day in December, according to an official from the National Oil Corporation (NOC).
Among OPEC member countries, Oman notified its customers last week that it will cut its crude term allocation volumes by 5 percent in March.
Non-OPEC member Russia's oil production in December remained unchanged at 11.21 million bpd, but it was preparing to cut output by 300,000 bpd in the first half of 2017 as part of its efforts to join the global deal to reduce oversupply and rebalance the market.
(Reporting by Jane Chung; Editing by Richard Pullin)