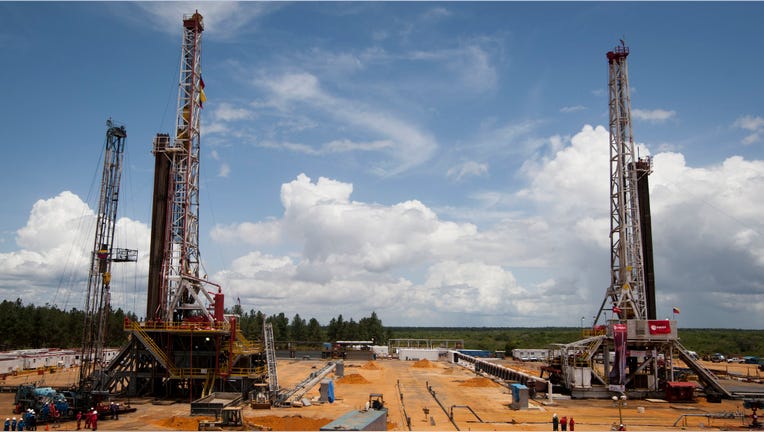 Oil prices maintained their gains Tuesday after two widely watched market forecasters raised their outlooks for oil-demand growth this year.
Light, sweet crude for June delivery recently rose $1.36, or 2.3%, to $60.61 a barrel on the New York Mercantile Exchange. Brent crude, the global benchmark, gained $1.83, or 2.8%, to $66.74 a barrel on the ICE Futures Europe exchange.
The Organization of the Petroleum Exporting Countries raised its forecast for oil demand this year to 92.5 million barrels a day, up 50,000 barrels a day from its forecast last month. In a separate report, the U.S. Energy Information Administration increased its 2015 global demand forecast by 190,000 barrels a day to 93.28 million barrels a day.
The EIA's forecast was revised higher "as lower oil prices stimulate demand growth more than previously expected," the agency said in its report.
The International Energy Agency will publish its report on Wednesday.
The oil market was also boosted by a weaker dollar. The Wall Street Journal Dollar Index, which tracks the dollar against a basket of other major currencies, fell 0.7% Tuesday. A weaker dollar makes oil, which is priced in dollars, cheaper to buyers using foreign currencies.
Prices were also buoyed by an EIA report released late Monday showing that production from seven key shale regions fell by 54,000 barrels a day in May and is forecast to fall by 86,000 barrels a day in June. Prices have rallied in recent weeks on expectations that U.S. domestic oil production is nearing a peak, as producers have cut spending on new drilling.
Gasoline futures recently rose 2.5% to $2.0369 a gallon. Diesel futures rose 2.7% to $1.9976 a gallon.
(By Nicole Friedman)