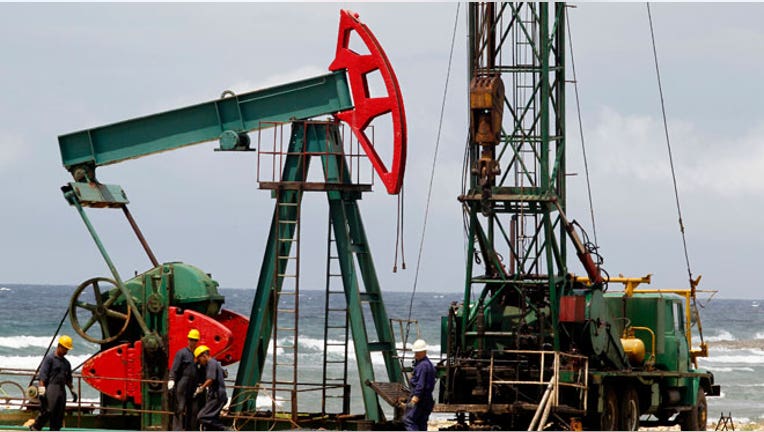 Global oil prices held steady on Wednesday as the U.S. Senate inched towards a last-minute deal to raise the government's borrowing authority and provide it with temporary funding.
Senate aides said on Tuesday that a deal to extend the government's borrowing authority and reopen shuttered federal agencies was close but that details remained to be worked out.
The U.S. government shutdown and fiscal deadlock have clouded the outlook for demand in the world's largest oil consumer and roiled financial markets.
Brent crude slipped 8 cents to $109.88 a barrel by 1045 GMT after ending $1.14 lower in the previous session. The U.S. benchmark gained 1 cent to $101.22, after settling down $1.20 on Tuesday.
World stocks and the dollar also held steady.
"The market view is that the impasse in Washington will be resolved," said Gareth Lewis-Davies, senior energy strategist at BNP Paribas in London.
"But until there is a breakthrough, the uncertainty will persist and oil is likely to trend sideways."
If Congress fails to extend the government's debt ceiling by a Thursday deadline, the U.S. Treasury may miss Social Security payments and a host of other obligations.
Analysts say that if the United States then defaults on its government obligations, the U.S. financial sector could freeze up, endangering the global economy.
Fitch Ratings has warned it could cut the sovereign credit rating of the United States from AAA, citing political brinkmanship over the debt ceiling.
DOWNWARD PRESSURE
Adding to the uncertainty, traders were awaiting the outcome of talks between six world powers and Iran over Tehran's disputed nuclear programme in Geneva on Wednesday.
Western powers want Iran to back up its newly conciliatory language with concrete actions by scaling back its nuclear programme and allaying suspicions it is seeking the capability to make atomic weapons.
Years of sanctions have cut Iranian oil exports by more than 1 million barrels per day (bpd), and any relaxation in the sanctions regime would push down prices.
News that the Unite union had called off a planned strike at the UK's Grangemouth refinery also pressured prices. Grangemouth is crucial to the pumping of North Sea crude.
BNP Paribas expects market fundamentals to tighten by year-end as demand picks up in the winter heating season, offering some support for oil prices, Lewis-Davies said.
The U.S. Energy Information Administration will not release its weekly oil and natural gas inventory data from this week due to the government shutdown, but industry group the American Petroleum Institute will publish its report later on Wednesday.