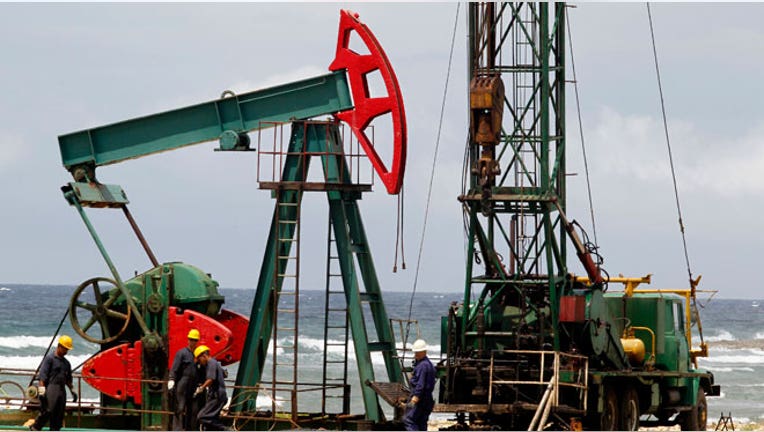 Brent crude eased back after hitting a five-week high above $109 a barrel on Monday as investors bet the U.S. central bank would maintain stimulus measures to support demand in the world's biggest economy and top oil consumer.
The new head of the Federal Reserve, Janet Yellen, delivers her first testimonies to Congress this week and markets expect her to indicate monetary policy will stay loose.
Economists assume Yellen will say gradual tapering of asset buying is likely as long as the economy continues to improve.
This view was reinforced on Friday by disappointing U.S. employment data, showing job creation slowing to its weakest in three years and suggesting U.S. economic growth may be losing momentum.
"Oil has spiked up on expectations that tapering of asset buying will not be accelerated," Commerzbank head of commodities research Eugen Weinberg said.
But Weinberg said oil could be close to the top of its range for a while, with U.S. crude futures close to $100 per barrel and North Sea Brent not far below $110.
Both contracts jumped more than $2 on Friday but eased on Monday.
March Brent crude fell 20 cents to $109.37 a barrel by 1145 GMT, down from a session high of $109.75, its loftiest since Jan. 2. U.S. crude was down 40 cents at $99.48, after rising to $100.46, a 2014 high.
Brent came under some pressure from news that output at Britain's Buzzard oilfield had returned to a normal rate of 200,000 barrels per day (bpd) or more, following its fourth outage of 2014 last week.
Buzzard, Britain's largest oilfield, will undergo a total nine weeks of maintenance in 2014, far more than the two weeks traders had expected.
Chinese economic data this week could also be supportive if it shows faster growth in the world's second-biggest oil user.
"The overall picture of the economy remains one coming out of recession and quite clearly in recovery mode," CMC Markets chief strategist Michael McCarthy said.
But analysts are wary after the recent run-up in oil prices.
"We are striking resistances on both charts," McCarthy said. "I suspect that's containing the exuberance in the market."
An easing of geopolitical tensions over Iran's nuclear programme could also weigh on oil prices as supply from the OPEC producer may rise if Tehran reaches a final deal with world powers.
Iran has agreed to start addressing suspicions that it may have worked on designing an atomic weapon, the U.N. nuclear agency said on Sunday.
Iran and six world powers are due on Feb. 18 to start a final round of talks aimed at reaching a broader diplomatic settlement with the Islamic state. (Additional reporting by Florence Tan in Singapore; Editing by Dale Hudson)