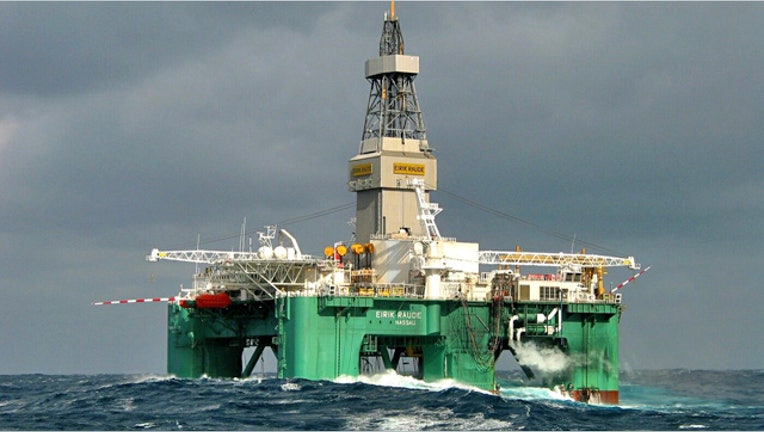 Oil fell for a second straight day Wednesday, ending about 2 percent lower after testing key technical support levels as U.S. government data showed crude stockpiles in the world's top consumer jumped last week to a nine-month high.
A surge in imports following fog-related delays in key Texas oil-shipping channels in March pushed crude inventories up more than 16 million barrels in the two weeks to March 30, the biggest two-week increase since March 2001, data from the Energy Information Administration showed.
"The report is solidly bearish with the decisive factor being the crude oil build and rise in imports," said John Kilduff, partner at Again Capital LLC in New York.
The gains sent stockpiles to the highest level since June 2011 and helped counter concerns about how EU and U.S. sanctions on Iran might affect supplies, which have already been cut by disruptions from Yemen, Syria, South Sudan and the North Sea.
Supply worries have raised the price of international benchmark Brent crude by 15 percent this year, prompting concern about the impact of pricier fuel on the global economy.
In London, ICE Brent crude for May delivery settled at $122.34 a barrel, falling $2.52.
U.S. May crude settled down $2.54 at $101.47 a barrel, testing below the 100-day moving average of $101.48 after the release of the EIA data.
The EIA numbers showed stocks at the Cushing, Oklahoma hub, the delivery point for U.S. crude futures, hit the highest since May 2011. The build helped push Brent's premium to U.S. oil futures past $21 a barrel, the widest since October, <CL-LCO1=R> before closing at $20.87.
Total trading volume in Brent jumped 27 percent against its 30-day average and U.S. crude volume rose 5 percent above its 30-day average, according to Reuters data.
Oil was on a bearish trajectory even before the inventory data, with hopes dimming for more U.S. monetary stimulus as minutes of the Federal Reserve's most recent meeting, released on Tuesday, showed a stronger outlook for the economy.
"The oil market is still seeing some aftershocks from yesterday's FOMC statement," said Jim Ritterbusch, president of Ritterbusch & Associates in Galena, Illinois.
In the absence of further printing of money, the U.S. dollar rose 0.36 percent against a basket of major currencies. A stronger greenback can render dollar-denominated commodities such as oil more expensive for holders of other currencies.
"What we're seeing this morning is the aftermath of the release of the Fed minutes tempering hopes of a QE (quantitative easing) for now, pushing the dollar stronger and oil down," said Olivier Jakob at energy consultants Petromatrix.
Between the Fed's announcement of a second round of quantitative easing in November 2010 and the move's end in June 2011, Brent futures rallied by around 35 percent. (