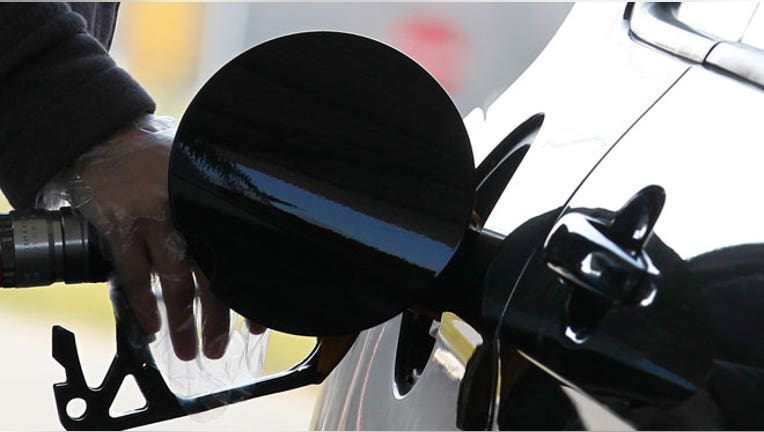 Brent crude fell by as much as $3 a barrel on Monday, before paring losses, as a breakthrough nuclear deal between world powers and Iran over the weekend led to expectations for an increase in supply.
The deal halts Iran's most sensitive nuclear activity and suspends some sanctions by the United States and the European Union on several sectors of Iran's economy for an initial six-month period.
Brent was down $1.75 at $109.30 by 1415 GMT, after dropping to as low as $108.05 earlier in the session. U.S. oil fell $1.25 to $93.59.
Tough sanctions against Iran in the past two years have slashed exports from the OPEC member by more than half, keeping Brent above $100 a barrel despite weak global demand.
"The deal is a step in the right direction, but it's still very early days," said Amrita Sen, chief analyst at consultants Energy Aspects.
"That's why, after the knee-jerk reaction, the market is stabilising. It's realising, at least in the next few months, there's not going to be a substantial increase in oil exports."
An easing of the ban on European shipping insurance may help smooth Iran's crude exports to its big Asian customers.
The head of the International Energy Agency said, however, it would be difficult for Iran to revive its oil output to former levels quickly even if international restrictions on its exports were lifted.
In the meantime, Iran is deploying more vessels to help store oil at sea and to enable it to conclude discreet sales by transferring cargoes to customers' ships in mid-ocean without having to enter port, trade sources familiar with the matter said.
PRICE SUPPORT
Also underpinning oil prices, sanctions that prevent energy companies from investing in Iran remain in place, and oil shipments from Libya have been disrupted by protesters seizing shipping ports.
Analysts also predicted Saudi Arabia, Iran's main regional rival, could scale back production to prop up prices.
"If Iranian oil gluts the market, the Saudis will want to cut back in order to support prices, so I do not see oil prices collapsing," said SteppenWolf Capital chief investment officer Phoebus Theologites.
Reacting to the deal, Saudi Arabia said that the interim deal could be a step towards a comprehensive solution of Tehran's disputed atomic programme.
Following an industry report on Monday showing U.S. private sector activity rebounded in November after slowing the month prior, investors are now watching for a raft of housing reports from the United States to gauge its economic outlook.
Fed officials have indicated it is preparing to reduce the pace of bond-buying in coming months as long as the economy continues to improve.
Petromatrix's Jakob said: "2014 is going to be the year of the double-taper. You have to look forward to the tapering by the U.S. Fed but also for the tapering of the sanctions on Iran."