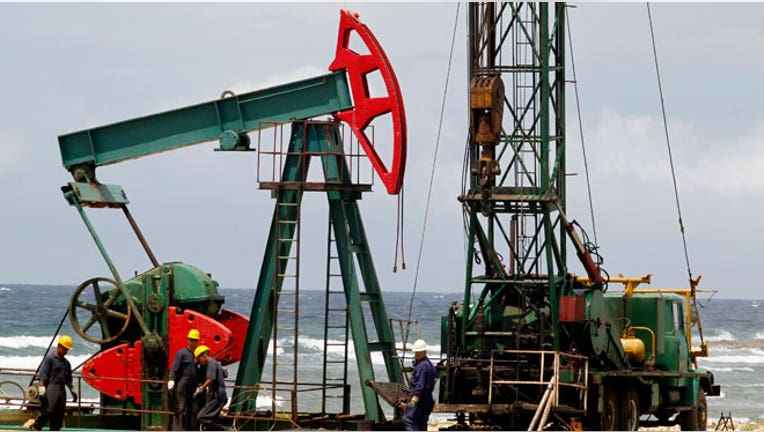 Brent oil prices reversed early losses to climb more than $1 a barrel on Friday, as fighting in Ukraine and deteriorating relations between Russia and the United States ignited new fears of supply disruptions in the market.
A Russian security official said that up to 40 shells fired on Friday by Ukrainian forces fell on the Russian province of Rostov, near the border with eastern Ukraine where Kiev is fighting pro-Russian separatists.
Brent crude led a mid-morning spike in prices shortly after Reuters reported that EU sources said European Council leader Herman van Rompuy has written to EU leaders saying any restrictions the bloc agrees on Russian access to sensitive technology should exclude natural gas.
While that news did not appear to pose a particular threat to oil flows, traders said it helped kick off a flurry of covering ahead of any further tension this week.
"The escalation of hostilities is stoking supply fears, as the energy card is waiting to be played by Russia and the West as a way to inflict economic harm on each other," said John Kilduff, a partner at Again Capital LLC in New York.
Brent crude for September delivery rose $1.32 to settle at $108.39 a barrel, the highest settlement since July 10. Friday's rally pared a series of recent losses, with Brent ending almost 1 percent higher from the beginning of the week.
U.S. crude for September delivery gained 2 cents to settle at $102.09 a barrel, after falling as low as $101 a barrel earlier in the session. It ended the week 1 percent lower.
The spread <CL-LCO1=R> between the two benchmarks widened to close at $6.30.
Russian Foreign Ministry said the United States was trying to influence international opinion through unfounded insinuations over the crisis in Ukraine.
"If the U.S. makes the case that Russia is actually firing Ukrainian planes, that is a game-changer," said Phil Flynn, an analyst at Price Futures Group in Chicago. "It will put further pressure on the European Union to impose significant sanctions on Russia."
Continued violence in Libya and Israel provided further support for oil prices.
In Libya, oil production has risen to 500,000 barrels per day, but there was no progress on reopening its Brega oil port after an agreement to end a protest there.
Authorities in Gaza said Israeli forces shelled a shelter at a U.N.-run school on Thursday, killing at least 15 people as the Palestinian death toll in the conflict exceeded 760 and attempts at a truce remained elusive.
Oil prices were also supported by U.S. Labor Department unemployment data, which suggested the economic recovery remained on track with initial weekly jobless claims at their lowest since February 2006.
Money managers raised their net long U.S. crude futures and options positions by 27,125 contracts to 321,860 in the week to July 22, the U.S. Commodity Futures Trading Commission said.
(By Lorenzo LigatoEditing by Diane Craft and Marguerita Choy)