Offshore wind sails forward, but a different story on land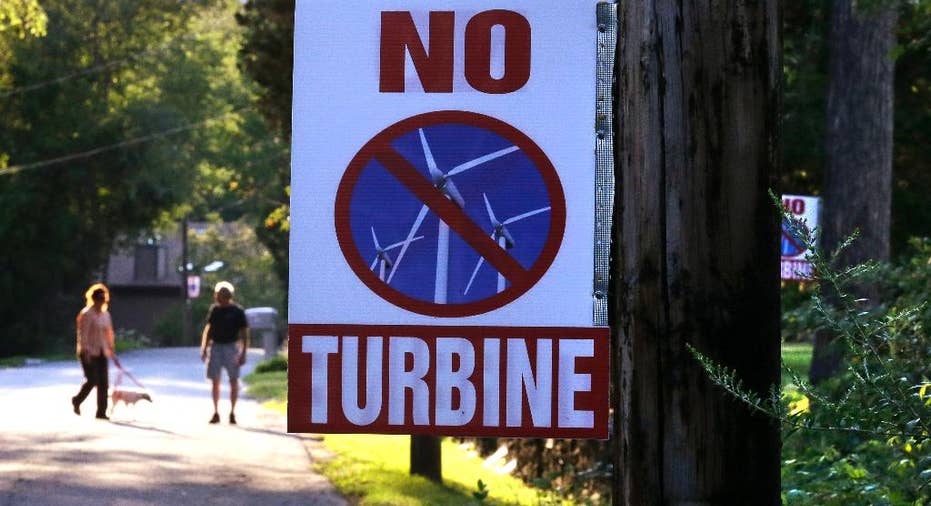 Even as Rhode Island makes history as the first U.S. state with an offshore wind farm, its people are not so fond of wind turbines sprouting up on land near where they live.
Town leaders in North Smithfield are proposing a ban on any new wind turbines in the rural community near the Massachusetts border.
But it might be too late to stop a 415-foot-high turbine that Ruth Pacheco has a permit to build on her 52-acre farm property.
The 86-year-old proprietor of the Hi-on-a-Hill Herb Farm says a 25-year-old lease agreement with a wind energy developer will help her preserve the land she's tended all her life. Her family has owned it since the 1840s.
Neighbors have formed a group to halt the project over aesthetics and other concerns.