Office Politics a Necessary Evil, Survey Finds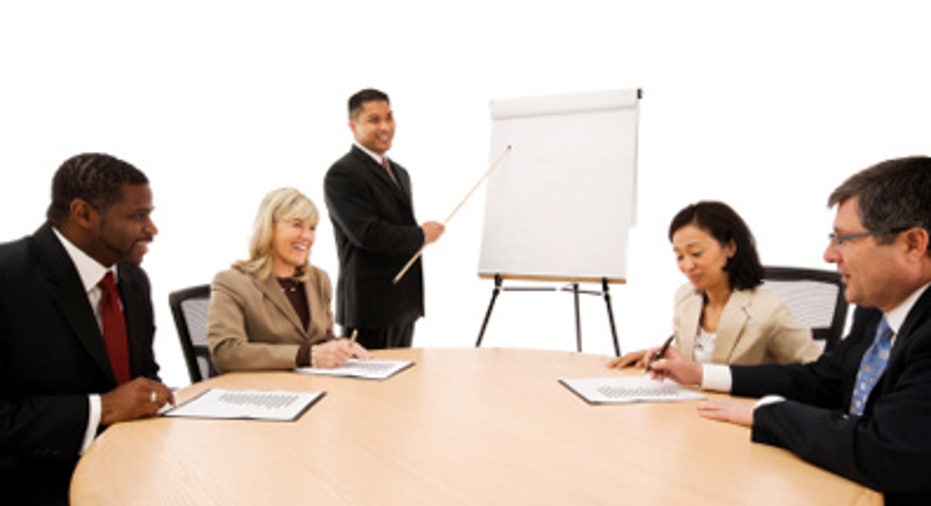 Employees looking to get a leg up at work should be studying the moves of Barack Obama, Mitt Romney, Rick Santorum and the rest of this year's political candidates, new research finds.
In a study from staffing firm Robert Half International, nearly 60 percent of workers said involvement in office politics is at least somewhat necessary to get ahead.
There is some degree of politics at play in virtually every organization, according to Max Messmer, chairman and CEO of Robert Half International.
"The savviest professionals practice workplace diplomacy," Messmer said. "They remain attuned to political undercurrents but don't allow themselves to get pulled into situations that could compromise their working relationships or reputation."
For employees, Robert Half offers some advice on successfully navigating office politics, including:
Build a broad coalition of support: Lobby for the respect and trust of all your colleagues, including those at the grassroots level. Forge strong alliances by sharing credit for successes and delivering on promises.
Avoid smear campaigns: Gossiping or outright mudslinging can only damage an employee's credibility. When upset or frustrated, wait until after calming down to express concerns. Be direct but tactful, focusing on facts rather than feelings.
Stay true to your values: It's an unfortunate truth that there are those who'll do anything to "win," but character and credibility count. There is no need to play underhanded games to rise through the ranks.
Connect with your constituencies: Smart candidates tailor their message and approach to the audience. Employees should apply the same tactic to their co-workers. Observe their unique work styles, priorities and communication preferences in order to best adapt your approach.
Play by the rules: Avoid sticky situations by paying close attention to office protocol. If a misstep is taken, make amends quickly.
Dodge controversy: Given that 2012 is a big election year, water cooler chitchat will inevitably veer toward the polarizing topic of politics. Proceed with caution, or politely bow out completely. Getting into heated debates about non-work issues can generate unnecessary ill will.
The research was based on surveys of more than 400 U.S. workers employed in an office environment.
Chad Brooks is a Chicago-based freelance writer who has worked in public relations and spent 10 years working as a newspaper reporter and now works as a freelancer business and technology reporter. You can reach him at chadbrooks@gmail.com or follow him on Twitter @cbrooks76.
Copyright 2012 BusinessNewsDaily, a TechMediaNetwork company. All rights reserved. This material may not be published, broadcast, rewritten or redistributed.
Read more from BusinessNewsDaily: