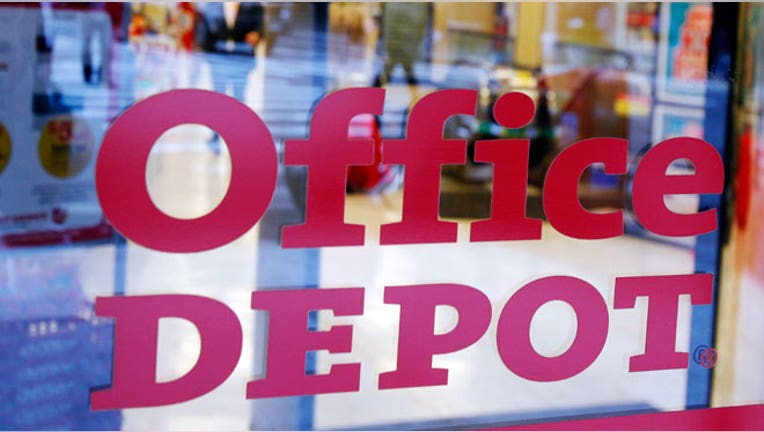 Office supply retailer Office Depot Inc (NASDAQ:ODP) said it expected sales to fall this year due to challenging market conditions and a stronger dollar.
The No. 2 office supply retailer, which is merging with larger rival Staples Inc, also reported lower-than-expected quarterly sales on Tuesday as demand fell in North America, its biggest market.
Office supply retailers have been battling intense competition from online retailers such as Amazon.com Inc and big-box chains such as Wal-Mart Stores Inc.
They have also been hurt by sliding sales of core office supplies such as paper and ink toner as consumers turn to digital alternatives like laptops and tablets.
Office Depot's North America retail sales fell 7 percent in the fourth quarter, including the acquisition of OfficeMax.
Office Depot and Staples said earlier this month that they would merge to better compete with online retailers. The cash-and-stock deal is valued at $6.3 billion.
The two companies have been focusing on expanding their online businesses through promotions and discounts, but their pricing remains higher than Amazon's.
This price gap is expected to hurt North America retail same-store sales at both Staples and Office Depot this year, BB&T analysts wrote in a note on Monday.
Office Depot's North America retail same-store sales fell 2 percent in the quarter ended Dec. 27, the eighth straight quarter of decline. Analysts on average had expected a 2.2 percent fall, according to research firm Consensus Metrix.
Net loss attributable to Office Depot's shareholders narrowed to $84 million, or 15 cents per share, from $144 million, or 34 cents per share, a year earlier.
Excluding items, Office Depot earned 7 cents per share.
Total revenue rose nearly 10 percent to $3.83 billion, helped by the OfficeMax acquisition.
Analysts on average had expected a profit of 4 cents per share and revenue of $3.91 billion, according to Thomson Reuters I/B/E/S.
Office Depot's shares were up 1.8 percent at $9.61 in light premarket trading.
(Reporting by Yashaswini Swamynathan in Bengaluru; Editing by Kirti Pandey)