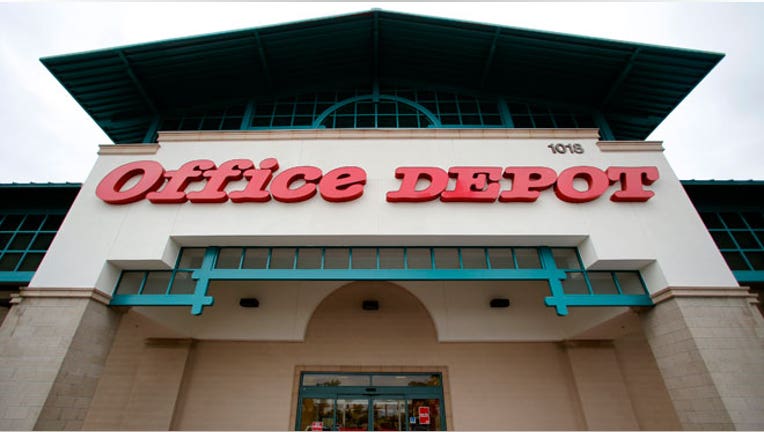 Office Depot (NYSE:ODP) said it reached an agreement with shareholder Starboard Value just before Wednesday's annual meeting, resolving a dispute over the office supply retailer's board.
The dissident shareholder had waged a proxy battle in an effort to gain seats on Office Depot's board. Starboard argued that the board needed to be revamped before the selection of a Chief Executive for a combined Office Depot and OfficeMax (NYSE:OMX).
The retail rivals announced a merger deal in February that valued the smaller OfficeMax at $1.19 billion. They subsequently formed a joint selection committee to search for a CEO. Last week, the companies said their search is down to five candidates, and a CEO is expected to be in place by September.
The deal between Office Depot and Starboard calls for the resignation of current Office Depot directors Marsha J. Evans and W. Scott Hedrick. Starboard nominees Cynthia Jamison, Jeffrey Smith and Joseph Vassalluzzo will join the board, which is being expanded from 10 to 11 directors.
Vassalluzzo also will join the CEO selection committee, replacing Evans. If the pending merger goes through, the new board will include Vassalluzzo and Smith.
In exchange Starboard, Office Depot's largest shareholder with a 15% stake, agreed to withdraw its proxy solicitation and vote in favor of Office Depot's board nominees.
"We are very pleased to have reached an agreement with Starboard which we believe is in the best interests of all our shareholders," Office Depot Chief Executive Neil Austrian said.
Austrian reiterated that the merger is on track to close on or before the end of the year. Integration planning and the CEO search are "already well underway," he added.
Shares were down 4.5% at $4.05 Wednesday morning.