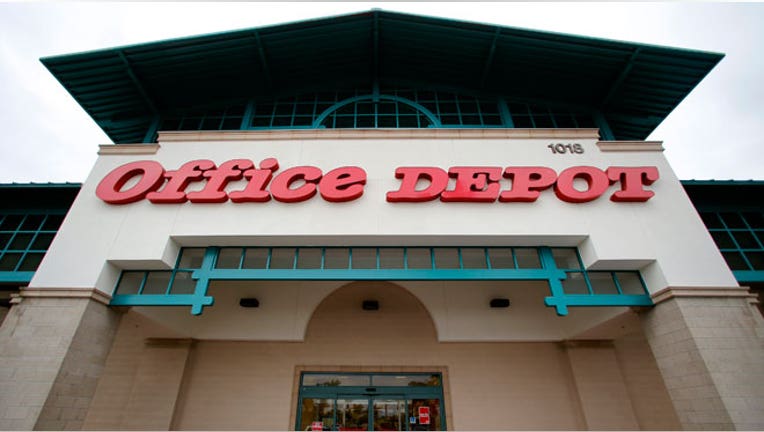 Office Depot (NYSE:ODP) could soon begin talks to sell its half of a Mexican joint venture with Grupo Gigante, the company said in a filing with the Securities and Exchange Commission.
The office supply retailer indicated that its merger partner, OfficeMax (NYSE:OMX), gave the go-ahead for Office Depot to talk with Grupo Gigante and potentially let the Mexican retailer take complete ownership of Office Depot de Mexico.
Shares of Office Depot were trading 2% higher at $3.95 in late morning trading, while OfficeMax was up about 1.5% at $11.69.
Office Depot and OfficeMax, the second- and third-largest office supply chains, respectively, are waiting for regulatory approvals and expect their merger to be completed by the end of this year. The agreement values OfficeMax at roughly $1.19 billion.
According to the SEC filing, OfficeMax must approve of any sale. However, Office Depot noted that it is still unclear if the company will exit the Mexican joint venture.
A sale has been pushed by Starboard Value, Office Depot's largest shareholder. The firm, which has a nearly 15% stake, also launched an effort to get six candidates on Office Depot's board before the merger.
Earlier this year, Grupo Gigante bid $690 million for the other half of Office Depot de Mexico. Starboard urged Office Depot to immediately get OfficeMax's approval in February when the office supply retailers unveiled their merger agreement. Grupo Gigante's offer expired soon after.
The Mexican joint venture has been profitable, contributing $32 million to Office Depot's 1Q earnings. But the company reported an overall loss of $110 million, and Grupo Gigante's most recent offer is almost two-thirds of Office Depot's current market value of $1.13 billion.