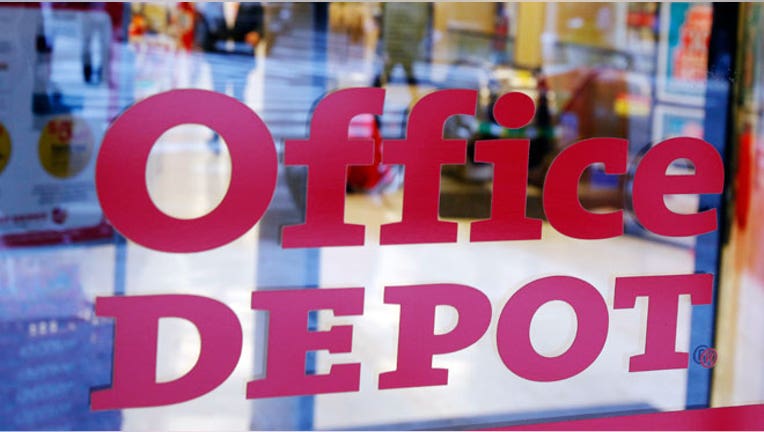 Starboard Value, Office Depot's (NYSE:ODP) largest shareholder, said it is taking its slate of board candidates directly to shareholders through a consent solicitation.
Starboard has been battling with the office-supply retailer for months. On Monday, it filed with the SEC a preliminary consent solicitation that allows it to seek shareholder approval of its proposals even if no shareholder meeting is held.
In a letter to Office Depot's board, Starboard reiterated its belief that the board needs to be revamped and a shareholder meeting will not be held in a timely manner. The firms also took issue with the progress of the sale of Office Depot's Mexico joint venture.
Office Depot said in a statement its board "advises shareholders to take no action at this time regarding Starboard's proposed consent solicitation. Office Depot's Board of Directors will carefully consider and evaluate Starboard's letter and filing, and will communicate with shareholders in due course."
The company also noted that it has yet to schedule its annual shareholder meeting.
Starboard, which owns a stake of about 14.8%, reaffirmed its support of Office Depot's pending merger with OfficeMax (NYSE:OMX), although it has proposed board candidates it believes are more qualified to sit on the board.
The activist shareholder noted in its letter that it has held discussions with Office Depot about reconstructing the board and offered to "add four of our experienced nominees to the Board right away so that none of the current Board members would need to leave the Board at this time." It also offered up a plan under which only two of its nominees would be among the five directors contributed to the combined company's board.
"Unfortunately, we are still awaiting a response to our offer and fear that, like all other constructive suggestions we have made, it has fallen on deaf ears as the Board continues to entrench itself rather than look out for the best interests of stockholders," Starboard wrote.
Office Depot plans to merge with its smaller rival in an all-stock deal that values OfficeMax at about $1.19 billion. The companies have said the deal, which was announced on Feb. 20, would create a new retailer with $18 billion in sales.
Earlier this month, the two companies said it received an expected request from the Federal Trade Commission for more information related to the merger. The deal can close 30 days after they have "substantially complied" with the request, or sooner if the FTC terminates the waiting period.
OfficeMax President and CEO Ravi Saligram said both retailers remain committed to completing the transaction by the end of this year.
Shares of Office Depot were down 1.3% at $3.75 in mid-morning trading Monday. OfficeMax was trading 1.6% lower at $11.18.