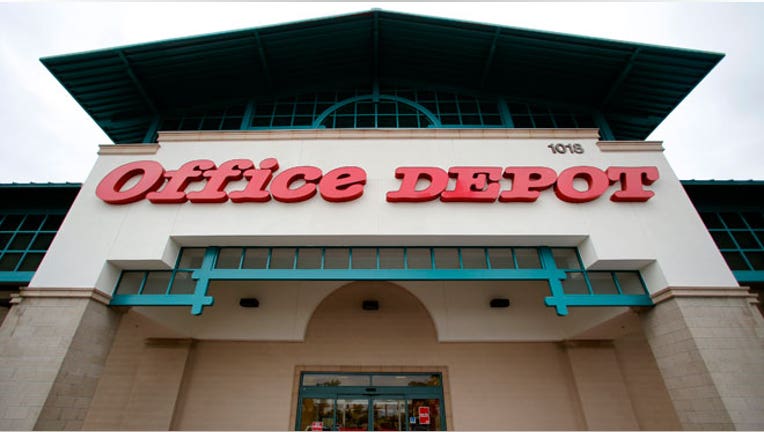 Office Depot (NYSE:ODP) said Tuesday it will sell its 50% stake in a Mexican joint venture to Grupo Gigante for about $690.2 million in cash, following calls from the biggest Office Depot investor to exit the business.
The office-supply retailer said last month it was eyeing potential talks with Grupo Gigante, which owns the other half of Office Depot de Mexico.
The joint venture has more than 248 stores in Mexico and Central America, logging over $1.1 billion in annual sales. While Office Depot and other office-supply stores have grappled with weak demand in the U.S. and elsewhere, Office Depot de Mexico has posted consistent growth.
In a research note to clients, BB&T (NYSE:BBT) analysts were bullish on the deal and noted that Grupo Gigante is paying a "rich multiple." However, the investment bank cautioned that the deal gives Office Depot "less margin for error" once its planned merger is completed.
Shares of Office Depot fell 2.8% to $4.33 in late-morning trading. OfficeMax was down 2.6% at $12.79.
Office Depot expects to receive approval from Mexican regulators and Grupo Gigante shareholders within 30 days. The company already received consent from merger partner OfficeMax (NYSE:OMX). The two U.S. office-supply chains are waiting for regulatory approvals to complete their merger, which is expected to close by the end of this year and values OfficeMax at $1.19 billion.
Office Depot Chief Financial Officer Mike Newman said the company will put most of the estimated $550 million in net after-tax proceeds toward redeeming 50% of the convertible preferred shares held by BC Partners. That will occur once shareholders approve Office Depot's merger with OfficeMax, he added.
"Importantly, this transaction will significantly enhance the liquidity position of the combined company following the planned merger," Newman said in a statement.
According to Steve Schmidt, Office Depot's President of International, the deal with Grupo Gigante came together during discussions over a possible initial public offering, at which time the Mexican company expressed interest in taking full ownership of Office Depot de Mexico.
Earlier this year, Grupo Gigante offered to buy the remaining stake for about $690 million. When the office supply retailers unveiled their merger agreement in February, activist shareholder Starboard Value urged Office Depot to immediately get OfficeMax's approval. Grupo Gigante's original offer expired soon after.