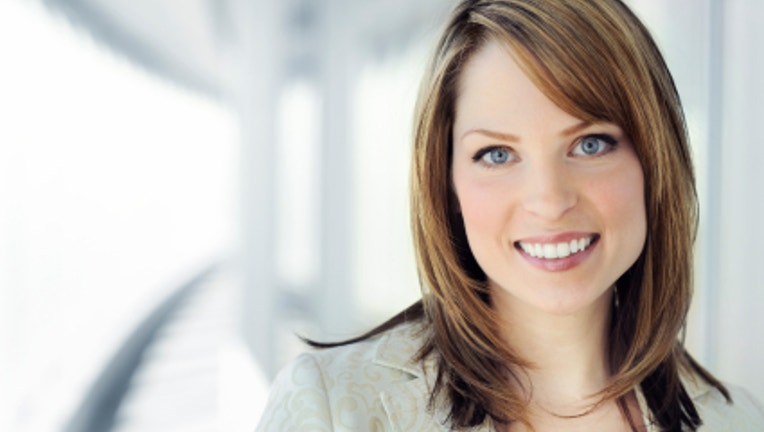 Whether you're a cash-poor startup or a high-flying giant, you now need a persuasive company mission to attract the A-list talent that will grow your business.
Despite the weak job market, employers increasingly complain about "the great mismatch between skilled jobs and the talent needed to fill them," according to PricewaterhouseCoopers' 2012 CEO survey. The key reason cited for this nationwide gap in skills is digital transformation, which has been building for years and masked by the financial crisis.
A quarter of the 1,300 CEOs surveyed said they couldn't pursue a market opportunity or canceled an initiative because of "talent challenges." One in three were concerned that skill shortages would influence their ability to innovate.
So if the big guns are hitting such speed bumps, what's a little guy to do? Change with the times.
The answer's blowing in the wind
Nowadays, incorporating a clear purpose into your bottom line can attract the skills you want.
"Purpose" comes in many varieties. You can build a business model that truly serves community and customers. You can allocate business resources for social good. You can provide opportunities for staff to make a difference. You can spearhead initiatives that help employees or the community — or all of the above.
Top employees are attracted to organizations that have figured out "why," explains Robert Murray, a leadership coach based in Vancouver, British Columbia. "These organizations understand why they're in business, why they're attacking the markets they go after and why employees will want to work there. When team members understand 'why,' they'll go on virtually any journey the business decides to go on."
As a case in point, Murray points to Endurance Wind Power, a small wind turbine manufacturer in Vancouver. Although Endurance's pay is lower than the manufacturing average, employees regularly work 12-hour days because they're passionate about changing the world and producing top-quality turbines. "They work the crazy hours because of the purpose and not because of the take-home pay," says Murray. As a result, he says, the company is growing faster than its competitors.
In fact, more than a third (34 percent) of all workers would now take a pay cut to work for a socially responsible firm, according to Burson-Marsteller's CSR Branding Survey 2010. That jumps to nearly half (49 percent) for workers ages 18-24 and 46 percent for workers 25-34.
What works, how to begin
Here are suggestions from entrepreneurs and experts about how to galvanize talent by putting purpose to work.
1. Solicit staff ideas — and follow through. "We found in a recent survey that money isn't the most important thing to employees," says Paul McDonald, senior executive director at recruiter Robert Half Management Resources. "They want to be heard and recognized." To create that culture, he suggests not only an informal open-door or open-email policy for ideas, but also "formal town meetings that specifically talk about whatever bubbled up from the staff."
2. Create a positive culture. "Engage staff in the work culture as early as possible," advises CarolynnDuncan, CEO of Founder Training Center in Portland, Oregon, an education program for emerging small businesses. "That way you retain talent through the ups and downs," especially in the startup years that lack cash. "Basically, firms have to leverage anything they have available," she says, offering several suggestions to sustain such a culture, even with limited resources:
- Use the latest electronic tools to support company and employee giving, such as mobile app Cause.it or crowdfunding Givey or Archimedes Alliance.
- Draft a tagline for the company's email signature that supports a nonprofit or cause.
- Recognize employees by giving them heavy-hitter titles, challenging projects and flexible work schedules.
- Set an example by serving on a nonprofit advisory council or board.
- Put time and money where the company "mouth" is by matching employee donations and/or time.
- Become a B corp. Certified after a thorough review by nonprofit B Lab, this new type of business formation acts as a social entrepreneurship stamp of approval, like a Fair Trade label. To date, 603 B corporations account for $4.3 billion in revenue across 60 industries.
3. Reward invention. Naveen Jain, CEO of software company inome, established an annual iPrize Challenge award of $50,000 to be given to the employee who comes up with the three best breakthrough ideas for the business, judged by its executives. This year's winner was marketing manager Elisabeth DeVos. Using the concept that there are only six degrees of separation between any two people in the world, DeVos imagined a networking app that lets consumers discover chains of connections they share with others.
"The key is to hire entrepreneurs and identify ways to empower them by promoting their innovative spirits," says Jain. For smaller companies, rewards like $500, a trip to a conference or even a lottery ticket work fine.
4. Involve customers. At Terra Nova Insights, a Denver-based development consultancy, president Tesla Martinez says the global strategies the company offers multinationals typically include "the opportunity to add even more value to [client] brands by being socially responsible, creating sustainability and making a difference in the world — this includes for their employees!" Plus, clients can join itsGives Back program and choose a sister city to support in places like India and Kenya. Terra Nova donates 1 percent of purchases.
Developing a mission isn't about company size, resources, revenue or products. Rather, it's about a decision. You decide — at the owner level — to define the business purpose and how employees can engage. When your team can see how their work improves lives and the community, you'll boost the bottom line and attract talent.
? Business on Main. Sign up for our Main Street Authority newsletter to get articles like this delivered monthly to your inbox.