Odd Man Out? AT&T-DirecTV Deal May Leave Dish Stranded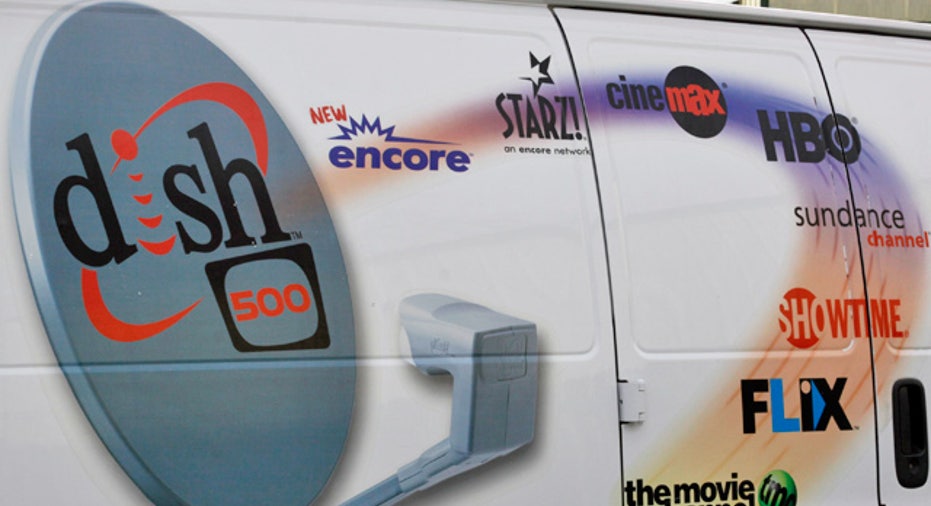 With a deal between AT&T (NYSE:T) and DirecTV (NYSE:DTV) possibly nearing the finish line, Dish Network (NASDAQ:DISH) may be the odd man out as pay-TV companies look to consolidate.
Cable and satellite providers are moving to combine forces amid an exodus of video subscribers, many of whom are cutting the cord and using video streaming websites like Netflix (NASDAQ:NFLX) and Hulu.
The thirteen largest multi-channel video providers booked an annual decline in video customers for the first time in 2013, according to Leichtman Research Group. Comcast (NASDAQ:CMCSA) saw 26 consecutive quarters of subscriber losses until the fourth quarter of last year.
In February, Comcast sent a jolt through the industry when it unveiled an agreement to pay $45 billion for Time Warner Cable (NYSE:TWC), fueling anticipation for a new round of telecom mergers.
Seeking to assuage regulatory concerns, Comcast subsequently detailed its plans to sell 1.4 million subscribers to Charter Communications (NASDAQ:CHTR) for $7.3 million. The largest U.S. cable provider also said it will spin off another 2.5 million customers into a new company if its deal to buy No. 2 Time Warner Cable is approved.
A merger between DirecTV and Dish, the nation's two major satellite TV companies, has long been the subject of speculation. But multiple news reports say AT&T is now closing in on an agreement to buy DirecTV for around $50 billion, a move analysts say would represent a strategic gamble by the wireless carrier.
So where does that leave Dish in the consolidation game? "High and dry," said Craig Moffett, a senior research analyst at MoffettNathanson. "Dish would be left with very few attractive options."
Potential opportunities for Dish to jump into the fray can be found in both the TV and mobile industries, given the company's large cache of wireless spectrum. There's also a growing appetite within the industry for quad-play packages, or bundles of TV, phone, Internet and mobile service.
As a result, some analysts wonder if Dish is a better target for AT&T. Talk of the DirecTV negotiations may be part of a negotiating ploy to "smoke out" Dish, Macquarie Capital senior analyst Amy Yong noted.
However, government officials could ultimately balk at seeing AT&T and Dish combine their spectrum holdings.
"What we don't know is how regulators would view AT&T and Dish coming together," Yong said.
DirecTV Merger or Bust?
During a conference call last week to discuss the company's first-quarter earnings, Dish chairman Charlie Ergen seemed unconcerned over the rapid deal-making this year. He suggested AT&T and other companies "would be crazy not to look at DirecTV."
"I wasn't a very good poker player, but when a bunch of drunken fools were throwing money around, occasionally I was able to pick up a pot at the end of the day," Ergen explained, saying he "always felt it was better just to sit back and watch them go at it."
A combination of DirecTV and Dish clearly presents the best opportunity for synergies, Yong said, whereas AT&T's bid to take over DirecTV is more about strategic opportunities.
If a merger with DirecTV comes off the table, Dish may have to take control of its own destiny. Non-traditional buyers like Google (NASDAQ:GOOG) and Amazon.com (NASDAQ:AMZN) could make a play for the second-largest satellite TV company, but Moffett sees the odds as extremely low.
"Dish would then have to become an acquirer, not a seller," said Moffett, who named T-Mobile (NYSE:TMUS) as a likely target.
Last year, Dish engaged in a bidding war for Sprint (NYSE:S), eventually losing to Japan's Softbank. In recent months, Sprint was said to be gauging how regulators would handle an acquisition of rival T-Mobile Antitrust regulators thwarted AT&T's proposed acquisition of T-Mobile in 2011.
Despite a Sprint deal for T-Mobile receiving skepticism in D.C., Sprint chairman Masayoshi Son publicly said the company has to "give it a shot."
Ergen said that while Dish would be interested in discussing various M&A scenarios, the Englewood, Colorado-based company he founded is unlikely to outbid AT&T for DirecTV, or Sprint for T-Mobile.
A Dish spokesperson declined to comment on speculation over possible deals involving Dish.
AT&T's Big Bet
When asked about the merits of a DirecTV acquisition, Yong said AT&T is hoping to gain more scale for its TV service and acquire programming rights that trump those held by Dish. DirecTV also has a stronger consumer brand.
Moffett believes the reported deal makes little sense for AT&T, since satellite TV has "clearly peaked" in the U.S.
AT&T has about 5.7 million U-verse TV customers, compared to 11 million high-speed broadband users. DirecTV ended the first quarter with 20.27 million U.S. subscribers, up from 19.97 million two years ago. Dish has 14.1 million TV subscribers and 489,000 customers using its broadband service.
Perhaps spurred on by the prospect of a combined Comcast and Time Warner Cable, AT&T hopes a DirecTV acquisition can make the company more competitive against cable rivals, in part by moving its TV customers onto DirecTV's satellite service. Bringing DirecTV into the fold would also boost cash flow to support AT&T's hefty dividend.
"The question is why AT&T would decide now is the time to buy into the satellite market," Moffett said.
On the plus side, AT&T's potential acquisition would likely face less scrutiny from regulators than a deal for Dish or a merger between the two satellite TV companies. About one-third of DirecTV's subscribers already have no other options for traditional video service.
The telecom industry's consolidation efforts this year are creating the "perfect storm for all of these M&A scenarios to get tested by the FCC," Yong said.