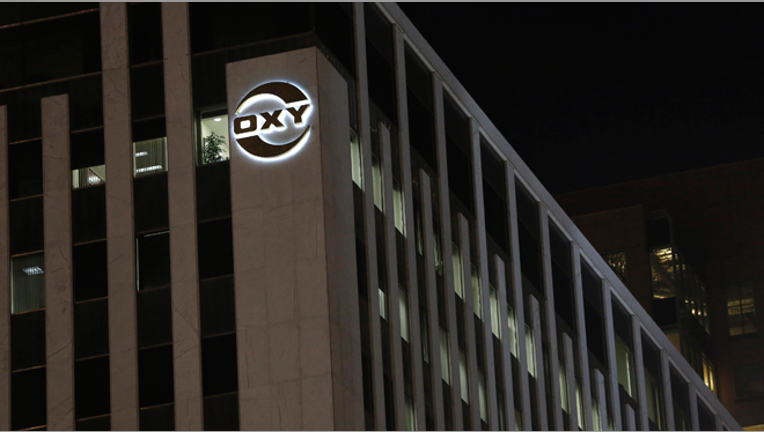 Occidental Petroleum (NYSE:OXY) said Monday its first-quarter profit improved 2.6% amid stronger oil and natural gas production.
The company reported earnings of $1.39 billion compared to $1.36 billion in the year-ago period. On a per-share basis, earnings rose to $1.75 from $1.68. Sales jumped 3.7% to $6.09 billion.
Analysts were looking for a profit of $1.70 a share and revenue of $5.87 billion.
Like Hess (NYSE:HES) and other U.S. oil companies, Occidental has turned to asset sales as a way to focus on more profitable projects. The company announced a deal earlier this year to sell assets in the Hugoton Field for $1.4 billion. Occidental is also reducing its stake in Plains All-American Pipeline (NYSE:PAA).
Los Angeles-based Occidental also plans to split its California operations into a separate, publicly traded company. The spinoff is expected to occur by the end of 2014 or early next year.
The company's investment in U.S. projects, particularly shale production, has lifted output in recent quarters. In the latest period, total oil and gas production climbed to 745,000 barrels of oil equivalent a day versus 763,000 a year ago. Domestic oil production rose 10,000 barrels a day to 274,000.
Realized prices for crude oil were up 1% globally at $99 a barrel. Domestic oil prices increased 4.8% to $95.94 a barrel.
Occidental's oil and gas business logged revenue of $4.68 billion, up 5.3%.
"We are on track with our key long-term projects," chief executive Stephen Chazen said in a statement.
Occidental has asked Chazen to remain in the roles of president and CEO through the 2016 annual meeting. Early last year, Occidental came under fire for initiating a search for a new CEO, with shareholders urging the company to keep Chazen.
Shares of Occidental ticked a penny lower to $94.43 in recent trading.