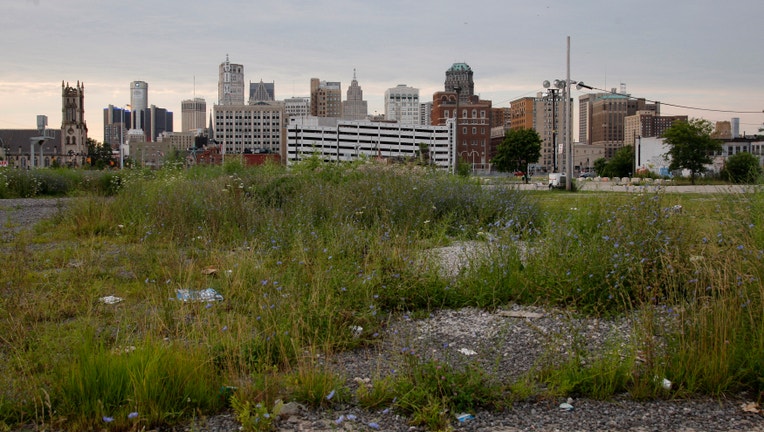 The president's promised "year of action" continued Tuesday with him gearing up to announce a public-private partnership that aims to boost manufacturing in America.
The $140 million program will create two Department of Defense led manufacturing institutes, one in Canton, Mich., near Detroit and another in Chicago, both consortiums of major businesses, including Caterpillar (NYSE:CAT ) and Boeing (NYSE:BA), and universities. An additional match of $140 million of private sector funds will also be funneled to the three hubs, the White House said in a release.
The Canton institute will focus on light metal manufacturing while the one Chicago will focus on high-tech digital manufacturing and design.
Obama first proposed these public-private innovation centers in 2012, asking Congress to spend $1 billion on 15 institutes nationwide. After it stalled on the Hill, the president took executive action in 2013 to create a $200 million competition to create the first three centers. The White House announced the first institute earlier this year that will be based in Raleigh, N.C.
The White House says the institutes will serve as "hubs" to bridge gaps between research and innovation, as well as areas to educate workers.
Wade Phillips, COO of Detroit Manufacturing Systems, which makes instrument panels and dashboards for most Ford (NYSE:F) vehicles, says he is glad to see Detroit getting the opportunity to rebuild its manufacturing community.
"Anytime we can get private investments in innovation is good," he says. "The commercialization of technology and innovation is significant for business. If it helps to jumpstart innovation, and furthers jobs growth and manufacturing, it's absolutely wonderful."
Hal Sirkin, senior partner at the Boston Consulting Group, who leads the firm's "Made in America, Again" research, says there's a potential "manufacturing renaissance" on the horizon. "The future of manufacturing in the U.S. is looking much brighter. We faced a large challenge in 2001 as China entered the world market, making it difficult to compete…. But these institutes will help boost manufacturing. They won't solve all of our problems, but it creates a nucleus of companies that can help drive manufacturing technology."
'Drop in the Bucket' for Manufacturing Spending
The grants are a step toward boosting investments in U.S., and will have a positive payoff for the manufacturing industry in the U.S., says Gary Burtless, labor economist at the Brookings Institution—but he isn't impressed with the investment amount.
"You can't expect $148 million to do very much," he says. "I don't think the U.S. is destined to see huge growth in manufacturing unless there is some block in our trade and we find ourselves unable to import manufactured products from countries like Korea, China and Southeast Asia. It's a little unrealistic to believe the trend of lower manufacturing in the U.S. will reverse."
Burtless points out the trend has been on the decline in the U.S. for decades, and was made worse by the Great Recession. On top of that, he adds that it's difficult to reverse given the cheap labor available overseas.
"Our developing consumption practices are tilted more toward services and less toward manufactured products," he explains. "A change in preferences and needs combined with rapid technological progress in our ability to make products that can be made here in the U.S. have greatly shrunken opportunities for jobs and manufacturers."
Politics and Innovation: Recipe for Stifling Growth?
Some experts aren't convinced that mixing politics with private enterprises will spur growth.  David Ranson, senior fellow at the National Center for Policy Analysis, says labor and capital are already in partnership in the private economy—and that government intervention isn't needed to force them to cooperate.
"The reason we have a jobs problem in the U.S. is not that technology lacks vitality, it's that private enterprise is discouraged," he says. "There is nothing more deadening to innovation than to federalize it."
Ranson says because the hubs are a public-private partnership, decisions will become politicized. "This will drive decisions on the allocation of resources to some extent, which I have no faith will produce better innovation or technology," he says. "The government never funds anything without the understanding or expectation that it will have some directive row over the allocation of resources."
Sirkin remains hopeful that there won't be an overabundance of government intervention. "It's been done in other countries. Hopefully we won't see a ton of government intervention, but it's better to have these institutes than not, even if there are strings attached."
Whether or not Obama's New Deal-esque proposal will help promote growth still remains to be seen, but Ranson points out that the New Deal, which created millions on jobs after the 1929 stock market crash,  was followed in 1937 by a drop in economic activity.
"Then, during the war, the private sector was compressed while the federal sector was enormously enlarged," he says. "It's wasn't until after the war was over that the U.S. unambiguously came out of the depression. It's difficult to estimate the effects of the policy innovations of Roosevelt's first term."