Obama's Impact on Small Business Owners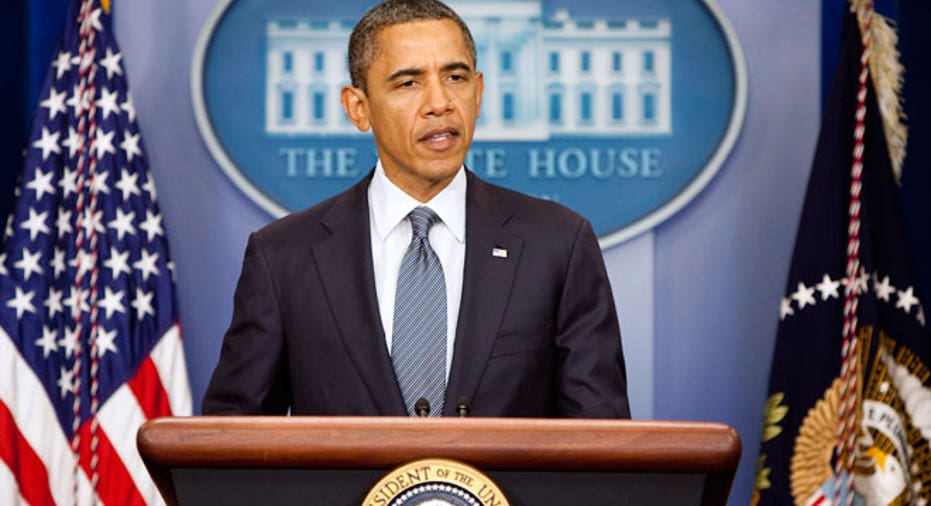 The Democrats host their convention in Charlotte, North Carolina this week.  Expect much of the focus to be on helping small businesses thrive.
Small companies represent 99.7% of all employer firms and employ half of all private sector employees in the U.S., according to the U.S. Small Business Administration (SBA).  Thus, the concerns of small business owners are especially significant to this year's Presidential election.
Paychex, Inc., the nation's leading provider of payroll services to small businesses, identified the top election-year issues of importance to entrepreneurs: taxes, government regulations and immigration policy. Small business owners are concerned with taxes. President Obama has promised to tax "the rich", who are defined as those who make more than $250,000 a year.  Many entrepreneurs, particularly those who live in high cost areas such as New York, Boston, Los Angeles, and San Francisco might not consider themselves to be rich.  This is an issue for the President. Further, many small business owners are concerned with the loss of the full deduction of employee healthcare costs under the Affordable Care Act ("Obamacare") once a company hires its 26th employee.
When I speak to small business owners, a common complaint I hear is the extent that regulations daunt them.  Ask any restaurateur about their local health department's inspections; they will often use the word "shakedown." We are operating in anything but a "business-friendly" environment.  Government regulations -- both on the local and federal levels -- play a key role a small business owner's decision to invest in and expand his or her business.
Immigration policy also impacts hiring decisions.  A key focus of the immigration debate is the extent that businesses should play a role in managing and enforcing immigration policy through hiring practices.  In the IT space, the U.S. has a dearth of talent but can find it in immigrants from places like India and China.
While the Republicans held their convention in Tampa last week, President Obama announced new initiatives to shore up lending for America's small businesses. The Administration has already undertaken several steps to spur lending to small companies.
When compared to the darkest days of the Great Recession, the average weekly SBA loan volume is up over 70 percent. Expect the President to highlight that SBA loans have totaled billions of dollars for small business owners all across America.
"Small Businesses have always formed the backbone of the American economy," President Obama said.  "The problem is, our small businesses have been some of the hardest hit by this recession.  There's no question that the steps we've taken have improved the overall climate for small businesses across the country, but there is more we need to do."
The President says he plans to help small businesses in three ways :
1. Improving access to credit by supporting lending by small banks and Community Development Financial Institutions (CDFIs).  The President's new Financial Stability Plan aims to provide lower-cost capital to small banks and to CDFIs that lend to small businesses in hard-hit rural and urban areas.
2. Pushing for legislation to increase the maximum size of three types of SBA loans.  Mr. Obama will push to raise the ceiling for the popular 7(a) loans from $2 million to $5 million to help small businesses invest in machinery, equipment, land, and buildings; increase the maximum loan size of 504 loans to $5.5 million to help small companies grow by supporting real estate purchases; and increase SBA microloan size from $35,000 to $50,000.
3. Convening a conference of regulators, Congressional leaders, and small-business owners.  The goal will be to establish further steps the government can take to help small businesses access credit. Treasury Secretary Geithner and SBA Administrator Karen Mills will spearhead the effort.
The President knows that "America will not recover until our small businesses recover."  Small companies are the engines of job growth all across the country. Mr. Obama says his goal is simple: help entrepreneurs in search of capital by aiding the lenders whose business it is to serve them.
During his term, the President pushed the American Recovery and Reinvestment Act.  Since then, the SBA has supported more than 33,000 loans for a total of almost $13 billion in small business lending.  According to Small Business Administrator Karen Mills, whom I met at the White House earlier this summer to discuss access to capital, "There is much more work to be done, which is why President Obama pledged his support for legislation that would increase the maximum size of some SBA loans."
SBA loans have been incredible effective in helping new businesses get off the ground and enabling existing businesses to grow. Increasing maximum SBA loan sizes will increase the opportunities for small business owners and entrepreneurs to get the credit they need to expand their operations and create jobs.
President Obama knows that America's economic growth and international competitiveness depend on our ability to innovate. Investing in the creativity and imagination of entrepreneurs is critical to the economic turnaround. He believes that "We must out-innovate, out-educate, and out-build the rest of the world to ensure that our nation achieves rapid, sustained and broad-based economic growth."
Now the task at hand for him will be to convince voters he is the person to help small business owners gain access to capital, create jobs, and restore middle class security.
This opinion column was written by Rohit Arora, co-founder and CEO of Biz2Credit, an online resource that connects small business owners with 1,100+ lenders, credit rating agencies, and service providers such as CPAs and attorneys via its Internet platform. Since 2007, Biz2Credit has secured more than $600 million in funding for thousands of small businesses across the U.S.