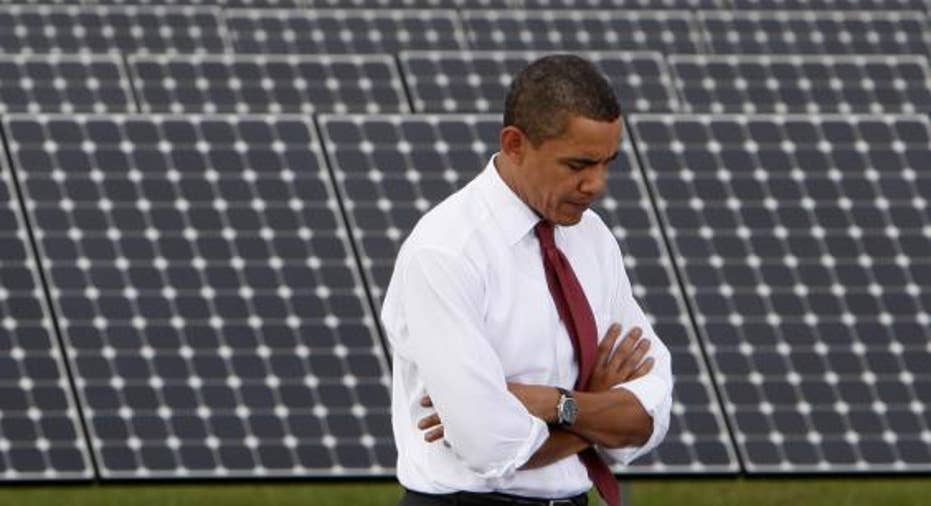 A new report out today from the solar industry touts a surge in the use of solar panels.
The report states U.S. solar installations more than doubled in the second quarter of this year up 116%. In total, the U.S. now has 5,700 megawatts of solar capacity, enough to power more than 940,000 households.
It all sounds great, but that's still less than 1% of all the homes in the country. Unfortunately almost all of those solar panels are made overseas- mainly in China, and that's been the trend for some time.
In fact, China overtook the United States a long time ago. It supplies nearly half the world's solar panels up from 1/5 in 2008. The U.S. now makes just 3%. That's down from 7% in 2008.
The trend is clearly not going our way.
Still, the Obama administration isn't shying away from throwing taxpayer dollars into solar projects. Despite the Solyndra disaster where half a billion dollars in taxpayer money went down the drain. Just last month, the White House fast-tracked a number of solar projects in California, Arizona, and Nevada.
Most of these plants are so called 'utility-scale' projects. They are solar farms that are designed to create power for a few hundred thousand homes or more. And this is where is most of the business is.
Today's report said nearly half the growth was at large commercial or utility scale projects. Just 16% went to private homes or small businesses. In fact, the vast majority of jobs in solar go on installation. About a quarter goes into actually making them.
The rate of growth is going to slow dramatically in the coming years from 71% this year to just over 20% next year.
Here's the reason for that slowdown. Government money is drying up and many states are now reaching government mandates on the amount of renewable energy they must buy.
So where does that leave the shiny new plans that you helped build and the ones slated to be built? This is where the government comes in again.
Take Nevada, where as I said the feds are now fast-tracking projects and where a lot of your money has already gone to solar.
Senator Harry Reid is pressuring his state's main utility called NV Energy to buy the electricity from a solar plant he lobbied for. The plant, one of the biggest ever, is slated to be built by ENN Energy, a Chinese company
According to the Center for Responsive Politics, which tracks political contributions, the Chinese company's executives are top contributors to Senator Reid's political action committee. The Chinese also hired the law firm where Reid's son Rory works.
Unbelievable right?
So my friends, if you thought crony Capitalism died with Solyndra, I can tell you as sure as the sun rises and sets everyday over the desert plains of Nevada, crony Capitalism in the solar business is alive and well.