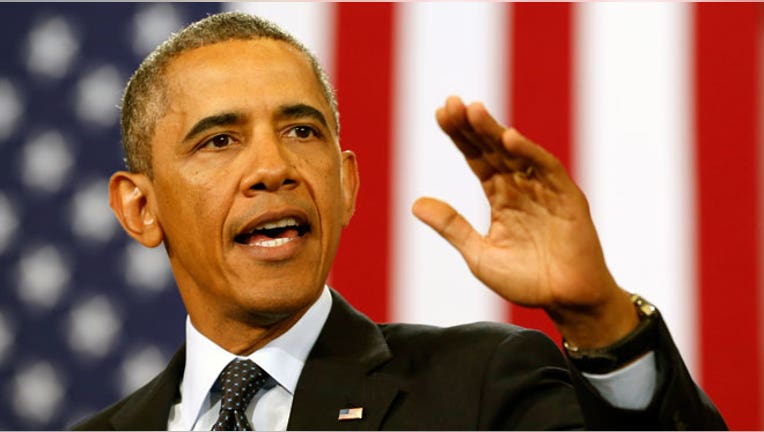 ObamaCare's 17th week of open enrollment brought a mixed bag of news: enrollment figures are on the rise, but the outlook for the insurance industry remains murky.
On Friday, the White House announced 3-million enrollees— still short of the number the administration had hoped for by the end of December — but an improvement from the last progress report of 2.2 million.
Documents released this week detailed the contract between the Department of Health and Human Services and IT firm Accenture and show the federal health insurance exchange, healthcare.gov, needs big improvements quickly. The documents said that if Accenture, which is now tasked with fixing the troubled website, cannot make back-end changes to the site by mid-March, the entire health-care industry may be in "jeopardy."
Then on Thursday, ratings firm Moody's downgraded its outlook for the insurance industry to negative from stable, citing continued troubles with the Affordable Care Act.
Larry Kocot, visiting fellow at the Brookings Institution, says continued issues with the website continue to weigh on the legislation's success. There are still no mechanism for the site to process forms that detail enrollee information and payments from the government to insurers to cover subsidies and cost-sharing plans.
"Moody's in an indicator that the finance people are watching the stability of the industry giving the instability of the market," he says. "And there is a level of concern that will and could possibly grow unless the market is stabilized."
Devon Herrick, senior analyst at the National Center for Policy Analysis, says the fact that the administration is expressing concern is also of note.
"They are saying, 'we have to fix this quickly,'" Herrick says. "And investors don't want to put money in insurers."
New Enrollment Stats
HHS reported 3 million people are now enrolled  in both state and federal exchange plans. This is up from last week's report of 2.2 million enrollees though Dec. 28, with 24% being in the important age group of 18-34.
Under the ACA, every individual in the country has to have coverage by the end of open enrollment period on April 1 or they will face a penalty of $95 or 1% of their annual income for failing to comply.
Kocot says the new figures are promising, but specific demographics and premium payment information remains unclear.
"How many of these people who submitted applications for enrollment actually paid?" Kocot says, noting the insurance industry considers consumers enrolled once they make their first month's payment. "Those are the numbers that people will be most interested in."
Herrick echoes Kocot's skepticism of the latest report until payment data and new demographics are revealed.
Herrick adds that it was expected younger people might wait to sign up. "We knew young folks would be laggards," he says. "Someone who is sick will try 100 times throughout the week to sign up, but a young healthy person may not do the same. Let's hope these enrollees actually pay their premiums, and that these latecomers [to enroll] are young people."
Target's health-care move
Retail giant Target (NYSE:TGT) announced this week that is pushing it's part-time workers onto ACA exchanges. The company is offering $500 vouchers, along with guidance from store-paid advisors to help them enroll in coverage on the exchange. Home Depot (NYSE: HD) and Trader Joe's announced similar plans last year.
Under the employer mandate portion of the law, every employer with at least 50 or more full-time workers must offer coverage or face a penalty of $2,000 per worker, per year for failing to comply. This White House  pushed back the employer mandate to 2015 from 2014, after growing complaints from small business in particular that they were not equipped to implement the mandate.
Herrick says Target won't be the last big company to take measures to reduce their health-care costs under the reform.
"Many firms will find it in their best interest to drop health plans, and for larger firms with workers on the border of full-time, they will cut their hours," he says. "It makes sense for any firm to game the system and mandate, especially if workers have access to heavily-subsidized care."
Under the ACA any individual making up to 400% of the federal poverty level is subsidy-eligible, which is about $45,000 for an individual and $94,000 annually for a family of four, according to the Kaiser Foundation.