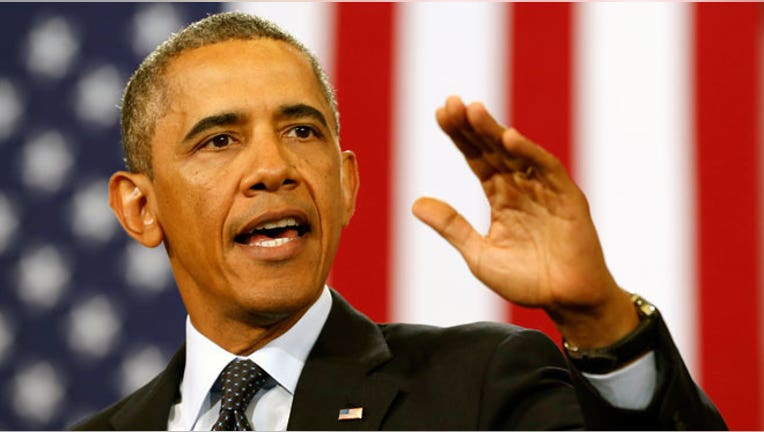 Individuals who have signed up for health insurance on the federal or a state exchange had to submit their premium payments by Friday in order to have their coverage backdated to Jan. 1.
Some insurance companies have decided to further extend the deadline, including  California, where residents have until Jan. 15 to make their first month's premium payments.
"A number of insurers have extended the deadline because they know what they have in their queue and what it will take to get people what they need," Larry Kocot, visiting fellow at the Brookings Institution, says. "This gives enrollees the flexibility to get into the program with a retroactive deadline. They probably see people close to being enrolled and don't want to lose them."
Several deadlines have been pushed back since the roll out of the Affordable Care Act, and Yevgeniy Feyman, Manhattan Institute scholar, says March 31, the end of open enrollment,  is going to be a crucial date when it comes to determining the success of the law.
"Insurers are being pretty lenient," he says."But if they don't make their payment by today there's a good chance insurers won't cover it, and doctors and hospitals will come looking for payment from consumers."
Kocot says the impacts of the rolling deadline changes since Oct. 1 have yet to materialize.  The deadline to enroll in a plan to have coverage on Jan. 1 was push backed twice by the federal government from an original date of Dec. 15 to Dec. 31, and insurers are having a difficult time catching up. Several reports have surfaced nationwide of individuals struggling to use their new policies since the new year.
"To draw a contrast between this and the rollout of Medicare Part D [which Kocot helped to facilitate], millions of people went to the pharmacy in the first weeks," Kocot says. "This is a bit different because the population that is enrolled is smaller and it takes longer to get appointments at doctor's offices. We should expect to see any difficulties with coverage coming to the reveal more slowly."
Employers Worried
Employers continue to brace for the impact of the employer mandate portion of ObamaCare which hits in 2015 (delayed from 2014).
Numerous companies have abridged their payroll and hiring practices citing the costs the reform imposes.   Trader Joe's , Land's End, Regal Entertainment (NYSE:RGC) and SeaWorld (NYSE:SEAS) have reduced part-time workers' hours to below the 30-hour mark ahead of 2015.
Under the employer mandate portion of the ACA, employers with at least 50 or more full-time workers, defined as those working more than 30 hours a week, will be required to offer workers insurance or face a penalty of $2,000 per worker, per year.
Office retail giant Staples (NASDAQ:SPLS), has cut is part-time worker's hours to 25 per week, according to an internal memo obtained by BuzzFeed. The memo doesn't explicitly say the move is in response to the president's signature legislation and the company told FOXBusiness.com that this policy has been in place for ten years.
"We have reiterated the policy as we work to increase the efficiency of our retail network," a spokesperson said in an email message.
A Change.org petition is now online urging Staples not to cut part-time hours for workers because of the health-care law.
Critics of the ACA have long predicted the mandate will cause employers to cut hours at large companies and stall growth at smaller businesses. Feyman says 2014 will be the year companies begin changing their policies to avoid the penalty.
"The mandate starts in 2015 but requirements will be based on 2014 reporting," Feyman says, "If companies want to get out of the way of the mandate, they will make changes this year. It's something to watch, because everything we know about labor and health economics tells us there will be an employment impact."
Kocot says it's too soon to say what the impact of the mandate will be to the economy and labor market.
"The requirement does draw a bright line of 30 hours [for full-time workers], but we don't know how fully the impact of that will be," Kocot says.