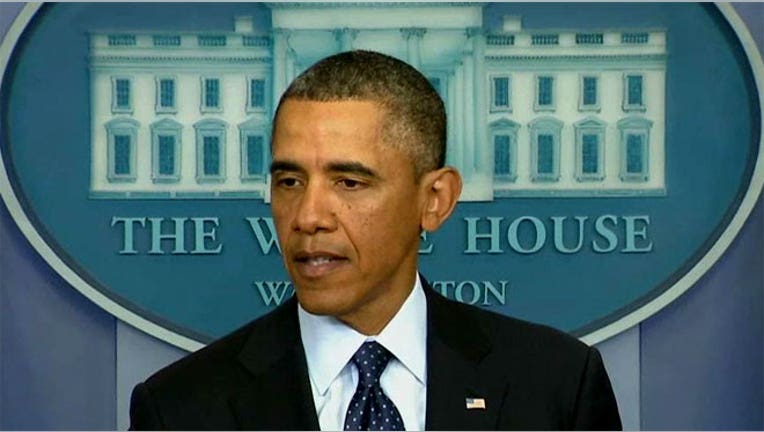 Most of the major pieces of the Affordable Care Act went into full effect when the ball dropped ushering in the new year, and now every American is required to have insurance in 2014.
After a rough start to the open enrollment period that started on Oct. 1, the White House reported there was a surge in enrollments as the Dec. 31 deadline for selecting a plan on Healthcare.gov for coverage starting Jan.1 drew nearer, with a total of 2.1 million people enrolling in a plan so far.
While Americans still have until Jan. 10 to pay for coverage that begins on that date, so it remains unclear how many of the new enrollee have paid their first premium payment.
Enrollment and Exchange Performance
One positive sign that continued this week, experts say, is that the federal marketplace,Healthcare.gov, is handling the traffic uptick much better than it had when it first launched. The Obama Administration and Department of Health and Human Services had implemented their own deadline of Dec. 1 to have the site running more smoothly after a rocky rollout on Oct. 1. The website can now handle up to 50,000 users at once and 800,000 users daily.
"I don't know that the site is working perfectly yet, but it does seem to be working a lot better," says Devon Herrick, senior analyst at the National Center for Policy Analysis. "There was an enrollment surge as we thought there would be close to the deadline. But there are still differing opinions on how many people are actually paying their premiums."
HHS is counting both those who have and have not yet paid their premiums as enrollees, the insurance industry typically counts individuals as enrolled once they have paid their first month's premium. Under the ACA, every individual in the country must have insurance by April 1 or will face a penalty of $95 or up to 1% of their annual income for failing to comply.
Paul Howard, director of the Manhattan Institute Center for Medical Progress, also says the enrollment surge does not make up for the nearly six million cancellation notices Americans have received nationwide because their previous insurance plans do not meet certain requirements that law mandates.
The president announced an "administrative fix" in November for the cancelled policies saying the government would allow insurance companies to continue to offer existing policies that don't meet the law's standards into 2014 if the insurer chooses.
"In a state like California, which has about 800,000 cancellations, and they are not allowing insurers to renew old policies, and they have only about 300,000 sign ups, you have to say, 'Wow, there are a lot of people out there who have yet to sign up,'" Howard says.
Another key factor hasn't been released that is crucial in determining the viability of the law: the demographics of the insurance pools.
"We don't know if young and healthy people will sign up, which is what will make things profitable," Howard says.
The administration had originally projected to have seven million people enrolled in year one, 2.7 million of which were young and healthy people needed to keep premium levels low.
How People are Using Their New Insurance
And now that the New Year is here, individuals nationwide who signed up for a plan are looking to put it work, and Herrick says there is a lot of confusion because many aren't sure of their coverage status since they don't have their insurance cards or identification numbers.
"It is also a good excuse for people to use, if you get caught in the E.R. for example, to say, 'I was unable to print out my card,'" Herrick says. "The uncertainty creates a lot of risk for other stakeholders."
Another major obstacle is that traditionally people are not highly-educated about their own insurance policies, Howard says. This was true before the ACA, and now with the major reform underway, people have less information and more hoops to jump through when using their new plans.
"If you are a 25 year old, and you are healthy you don't care. But if you have a serious or chronic illness like lupus, asthma, you may need certain specialists and hospitals in network, I'm not sure they had an easy enough time shopping or getting to a plan," Howard says. "It's not obvious and gets awfully complicated; we will see people with serious health problems butting up against those issues in the months to come."