Obama to Romney: Donald Trump Is Not a Small Business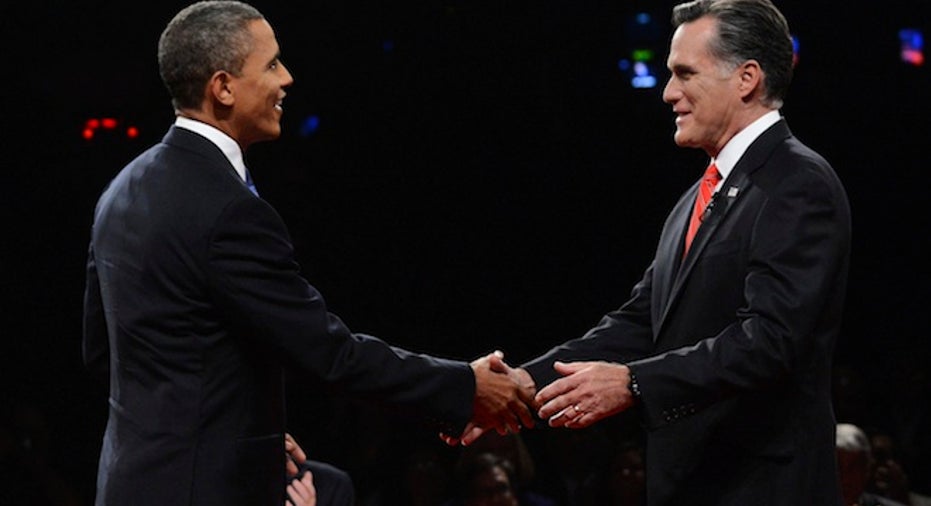 Small business took center stage Wednesday as the candidates faced off in Denver at the first Presidential debate of the election season. President Obama and Governor Romney butted heads on tax rates and the definition of small business under their respective tax proposals.
The debate opened on the topic of jobs, and the candidates fired back and forth at one another on their respective agendas for tax breaks for the middle class and small business.
Obama said he aims to "change our tax code to make sure we are helping small businesses and companies that are investing here in the United States," along with investing in education and training in order to foster job growth.
Romney shot back during his rebuttal, arguing "over the last four years small business people have decided that America may not be the place to open a new business," thanks to the current economic and tax policies.
Romney also said the president's comments about his tax proposal were "inaccurate," namely the $5 trillion cut the president mentioned during the debate. The GOP nominee said he wants to lower the individual rate, because "54% of America's workers work at businesses that are taxed not at the corporate tax rate, but at the individual tax rate. And if we lower that rate, they will be able to hire more people."
The President responded that "97% of small businesses would not see their income taxes go up" under his tax plan. He also claimed the two candidates differ on what defines a small business, and that under Romney's definition "a bunch of millionaires and billionaires who are small businesses. Donald Trump is a small business … that kind of approach I believe will not grow our economy."
Romney begged to differ, "those businesses that are in the last 3% of businesses employ half, half, of all the people who work in small business. Those are the businesses that employ one-quarter of all the workers in America."