EEOC keeps up pace, size of business fines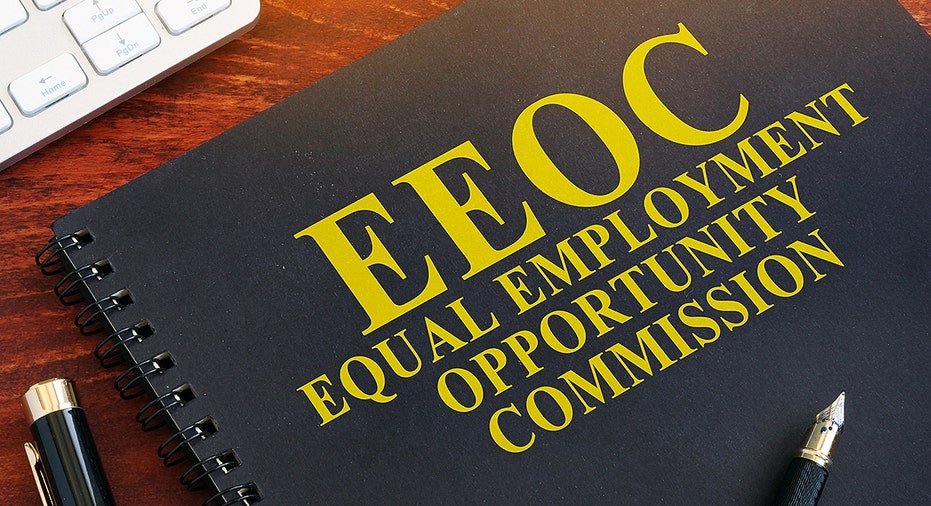 It's the Trump era, and corporate executives are seeing the effects of the administration's pro-business attitude, fewer regulations, less government interference, fewer taxes and less red tape.
But there is one bureaucratic exception to all this, the five-member Equal Employment Opportunity Commission (EEOC) that oversees the behavior of corporate executives with their employees and monitors signs of discrimination.
A review of the EEOC's press releases through the first three months of this year reveals that 23 companies paid more than $2.6 million for violations ranging from sexual harassment to racial discrimination.
While that number is significantly less than the $23.2 million paid by 28 companies during the same period last year, it's actually comparable. Pull out three big settlements during the first quarter of last year -- $12 million from restaurant chain Texas Roadhouse for age discrimination and approximately $8.3 million from two other companies related to disability and sex discrimination claims – and the net amount paid was about $2.8 million, comparable to 2018.
Further, EEOC payments in the first quarter of 2018 are also comparable to first-quarter payments in previous years:
?       In 2016 the EEOC got settlements of $7.2 million from 27 companies, including about $4 million from three big cases;
?       In 2015 the EEOC got settlements of $7.8 million from 25 companies, including a $4.2 million settlement with a freight company); and
?       In 2014 the EEOC got settlements of $3.9 million from 24 companies.
The business community has several reasons to expect more of the same throughout this year – and maybe beyond.
One reason concerns who is on the committee, he said. The EEOC currently has only three active members instead of the usual five. The remaining two nominees, Janet Dhillon and Daniel Gade, are stuck in the Senate approval process. Those three active members are all holdovers from the Obama administration. The acting chairperson, Victoria Lipnic, has been serving on the commission since 2010. Chai Feldblum, a very active supporter of LGBT rights, also joined the commission in 2010. The remaining member, Charlotte Burrows, came on board in 2014.
In addition, Trump has re-nominated Feldblum to another term -- against opposition from his own party.
A second reason the EEOC is expected to maintain its years-long pace of fines is that sex harassment and discrimination are hot issues, Marks said. Thanks to the antics of Harvey Weinstein, Charlie Rose and a number of other male celebrities, more women are joining the ever-growing #MeToo movement and being more vocal about misbehavior in the office.
Groups that support LGBT rights and others with workplace disabilities are shouting louder to be heard by an administration that they perceive is less receptive to their causes. Because of this, the EEOC has even made it easier for employees to file claims against their employers by launching a new online system late last year which does not require an in-person interview to open a case.
In a tight labor market, where millennials make up almost half of the workforce and workplace issues are a prime concern for both existing and prospective employees, many of my clients are taking steps to make sure they're in compliance. Wary of potential lawsuits, EEOC actions and damaging publicity, they are meeting with their labor attorneys, updating their employee handbooks and -- most importantly -- establishing clear procedures for workers to report potential incidents of discrimination or harassment.
Gene Marks, CPA, is the founder of The Marks Group PC, which provides technology and consulting services to small- and medium-sized businesses.