Obama Pledges to Fix Health-care Sign-Up Glitches, But When?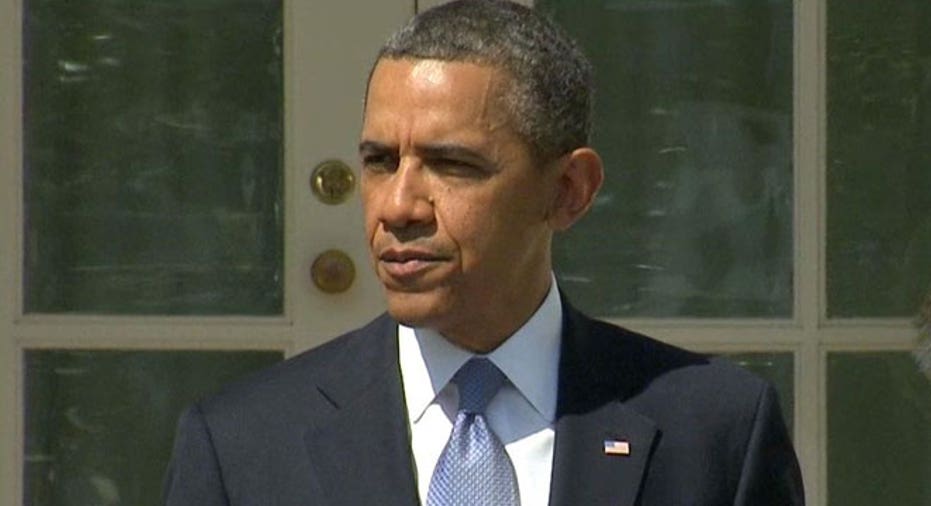 President Barack Obama said Monday there was no excuse for the problems plaguing the health insurance exchanges, and that the government was "doing everything we can possibly do" to repair the site to allow people to sign up for coverage. But just because the website isn't working perfect yet, the president said Americans need to take a bigger picture view of the landmark legislation.
"For those who have had some problems with the website, I want to tell you what we're doing to make it work better and how you can sign up to get covered in other ways. But before I do that, let me remind everybody that the Affordable Care Act is not just a website. It's much more," Obama said from the White House Rose Garden.
The administration reports nearly 476,000 applications have been filed through the ACA's exchanges, which have been marred by glitches and error messages since Healthcare.gov's rollout Oct.1. Officials have yet to say how many people have been able to actually enroll in coverage.
Department of Health and Human Services secretary Kathleen Sebelius is also scheduled to testify next week on the rollout of the ACA exchanges before a Congressional Committee, FOX News confirmed Monday.
The president urged users not able to sign up online to try calling or sending an application through the mail to enroll.
The president reminded Americans with heath insurance via their employer, Medicare or Medicaid that they do not need to visit the site to purchase coverage. He also touted the essential health benefits that all plans must include under his law, emphasizing that many are benefitting already and may not even realize it.
"So there are a wide range of consumer protections and benefits that you already have, if you've got health insurance. You may not have noticed them, but you got them. And they're not going anywhere. And they're not dependent on a Web site," he said.
Obama also pointed to high traffic numbers as one of the reasons behind the site's issues, noting the site has been visited more than 20 million times since its launch. He noted the site is working--just not as quickly as he or the public would like it to.
"Although many of these folks [that have enrolled] have found that they had to wait longer than they wanted, once they complete the process, they're very happy with the deal that's available to them… Second, I want everybody to remember that we're only three weeks into a six-month open enrollment period when you can buy these new plans," he said.
Susan Dentzer, senior policy advisor to the Robert Wood Johnson Foundation, says with the government shutdown over, the president had no choice but to address these issues. In fact, she argues it may have been better served to speak out sooner.
"Because of the shutdown, many are saying that attention is now focused on the technical issues on the federal exchanges, and to a lesser extent on the state exchanges," she says. "This is absolutely what the president had to do, and arguable the White House should have done it sooner."
Obama says the administration is "re-doubling" its efforts to fix the issues associated with the site. The New York Times reports that its own sources working closely to repair these tech glitches say it could be "weeks" before the site is working properly.
Dentzer says the Times report of "weeks" until these issues are resolved seems more on-par than the insight from the administration.
"There are many different layers to this, and it doesn't seem to be one quick fix," Dentzer says. "We don't have the full story… there are so many tens of millions of lines of computer software code that have to be written at this point, we will have to stay tuned to see if they go piece by piece and line by line of code to sort this out."