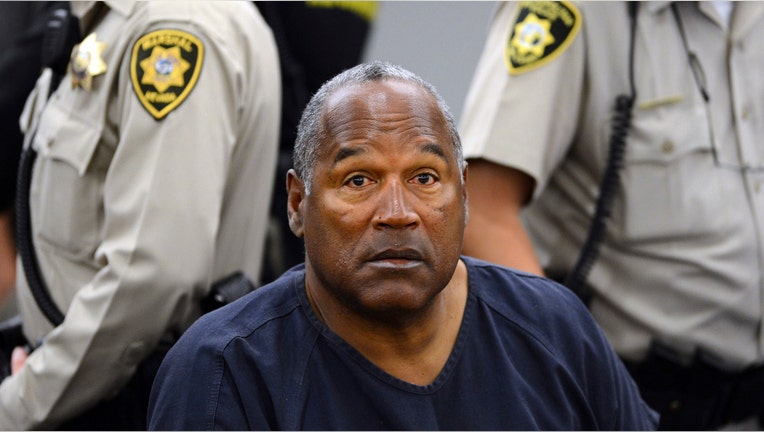 "The Juice" is going to get loose, according to odds-makers at a popular online sportsbook.
As O.J. Simpson prepares to meet a Nevada parole board on Thursday, sportsbook Bovada.LV gives Simpson a -300 chance of being granted parole. That means gamblers would have to wager $300 to win $100 if Simpson is released.
By comparison, the sportsbook lists a denial of Simpson's parole as a +200 underdog, meaning a $100 wager would net a $200 payout if that outcome occurs.
Simpson, 70, has served nine years of a 33-year sentence for armed robbery and kidnapping in connection to a 2007 encounter with sports memorabilia dealers in Las Vegas. The former NFL star was convicted in 2008 on 12 criminal charges. If his parole is granted, Simpson could be released as early as Oct. 1.
Simpson gained infamy in the 1990s when he went on trial for the murders of his ex-wife, Nicole Brown-Simpson, and her friend Ronald Goldman. He was acquitted of the murder charges in 1995.