NYT Looks to Sell About.com, Shares Jump 6%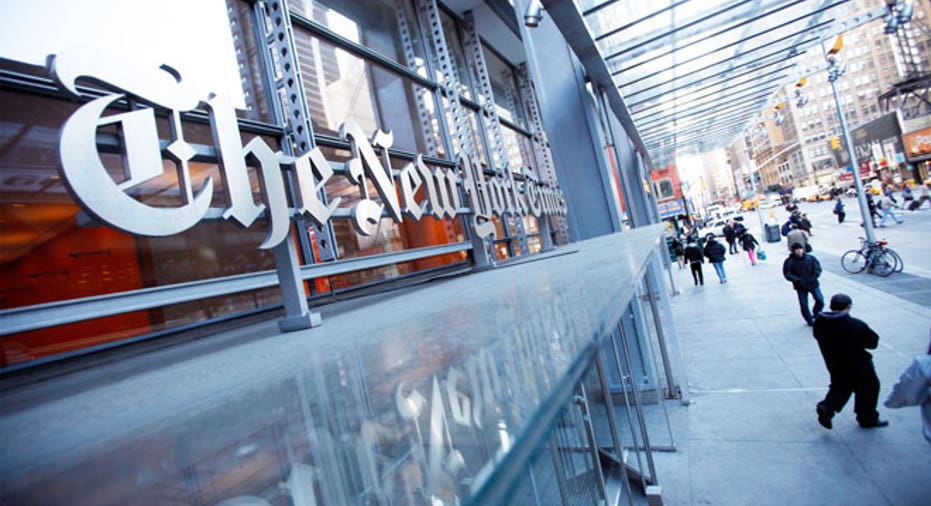 New York Times Co said on Wednesday it is in discussions to sell its Internet property About.com, but no agreement has been reached.
Shares of the New York Times Co climbed by as much as 8.7 percent in early trade on Wednesday on a report that the company is close to selling About.com.
The owners of Answers.com - a question and answer site backed by Summit Partners and TA Associates - are preparing to buy About.com for $270 million, according to All Things D, which cited sources familiar with the matter.
The New York Times said in its statement: "The negotiations are ongoing and there can be no assurances that an agreement will be reached or that a transaction will be completed."
About.com has been a trouble spot for the New York Times. The company took a $194.7 million write-down for the About Group in the second quarter - almost half of what it paid when it bought About in 2005 for $410 million.
Advertising revenue at the About Group dropped 8 percent in the second quarter due to decreases in both cost-per-click and display advertising. About's challenges stem in part from changes Google Inc made to its search engine in a bid to return results of high quality.
About.com is a website that provides expert answers that are geared to appear high in search queries. In turn, the company sells advertising against those results.
The New York Times has been shedding properties of late. The company sold its remaining shares in Fenway Sports Group, owners of the Boston Red Sox baseball team and Liverpool soccer club. It also jettisoned a string of regional newspapers located in California and the U.S. Southeast.
Shares of the New York Times, which publishes its namesake newspaper and the Boston Globe, were up 70 cents at $8.78 on the New York Stock Exchange.
(Reporting By Jennifer Saba, additional reporting by Yinka Adegoke in New York; Editing by Gerald E. McCormick, Bernard Orr)