NYC's Aging Subway: Why They're Playing Catch Up To The World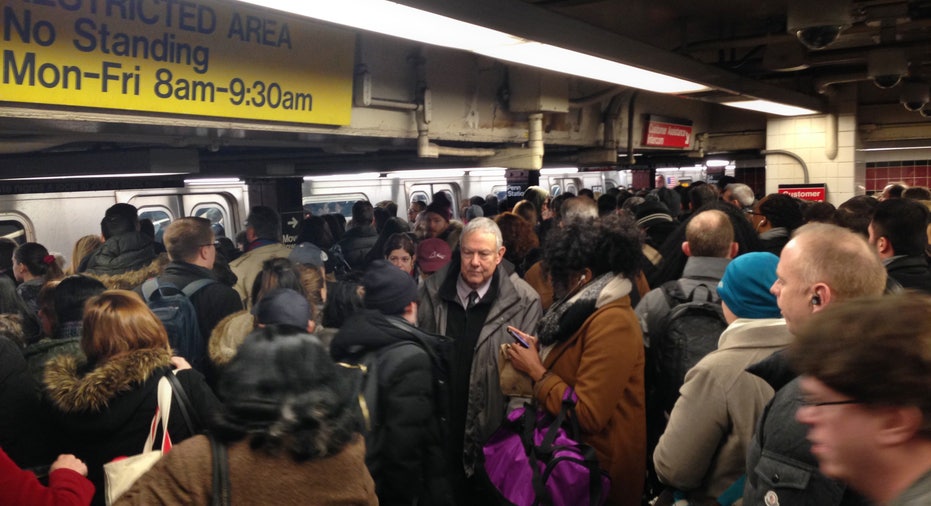 If you've ever been to New York City you know all about the hot, crowded, slow-moving, and -- more importantly -- aging subway system there. It's nearly 112 years old. And it's more congested than ever.
The Metropolitan Transportation Authority (MTA) reported 1.75 billion trips were made in 2014, with numbers expected to have grown even more in 2015. The American Public Transportation Association (APTA) has estimated a 1.3 % increase in MTA riders in 2015 and that overall nearly eight billion trips were taken on U.S. public transportation in the first nine months of 2015 alone.
While the Big Apple only ranks seventh in the world in terms of annual subway ridership with Beijing holding the top spot at 3.4 billion rides (almost double NYC) and Tokyo ranking number two at 3.2 billion rides--the big question is why is the biggest city in the U.S. so behind the times with its underground rail system?
Aside from limited train arrival countdown systems or a handful of touchscreen displays for lost tourists, the majority of the equipment dates back to the 1930's.
The President of the MTA, Tom Prendergast, couldn't agree more that upgrades are long overdue.
"Shopping malls and restaurants in subway stations in Beijing," Prendergast said earlier this month at the New York Transit Museum as he described some of the features enjoyed by subway riders who don't live in New York. "Heated seats for passengers on trains in Seoul, Korea. Train platforms separated from the tracks by glass panels in Hong Kong...but here in New York we're stuck behind. And that ends today."
Prendergast and New York Gov. Andrew Cuomo have a $140 billion budget and a new plan in place that will hopefully transform New York City subways into the 21st Century.
"Let people walk in there and say, 'Wow! This is the MTA? This is a train station? Amazing!'" Cuomo said.
Their vision includes underground stations with Wi-Fi, subway cars and buses with USB charging posts, and a new payment system that will be mobile and contactless.
"That means that by 2018 you'll be able to use your smartphone, your bank card or other media across our entire network," added Prendergast.
According to a new report from McGraw Hill Financial Global Institute, nearly two-thirds of the world's population will live in urban areas in 2050.
Cuomo and Prendergast said the MTA is working with outside experts to make sure that stations are designed with a more modern look and that they hope to finish upgrades by 2020.