Nvidia Shares Higher on Strong 2013 Sales Forecast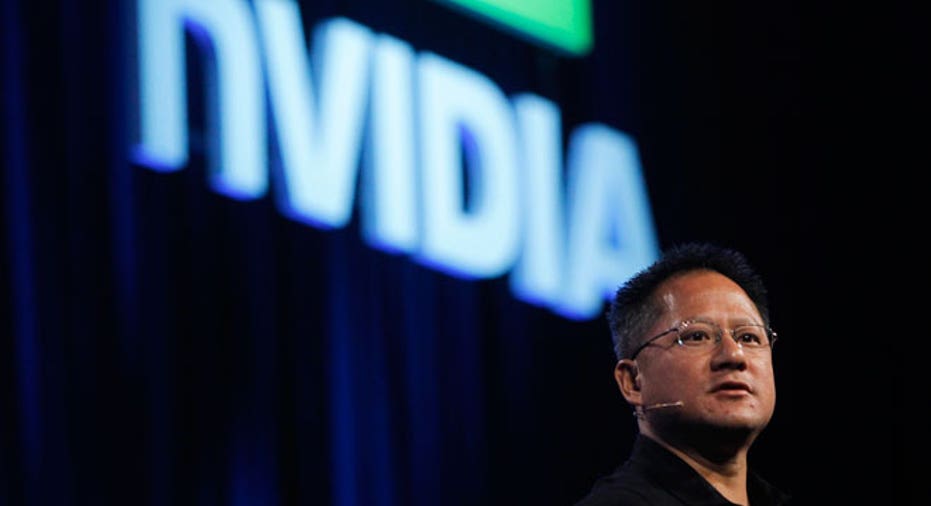 Shares of Nvidia (NASDAQ:NVDA) traded higher on Wednesday, a day after the company predicted its fiscal-year revenue would be higher than current Wall Street forecasts.
The Santa Clara, Calif.-based provider of visual, high performance and mobile computing solutions for tablets, notebooks and smartphones, sees fiscal 2013 sales in the range of $4.7 billion to $5 billion.
Analysts polled by Thomson Reuters were forecasting revenue for the year starting on Jan. 30, 2012, of $4.45 billion.
We see growth across our entire GPU and mobile-processor business, NVIDIA chief Jen-Hsun Huang said in a statement. The future for computing is visual and mobile, and we are well positioned to lead in this new era.
The company, which has narrowed its focus lately on the mobile device market, predicts gross margin of about 51% to 53%.