Nuclear security agency begins work on New Mexico complex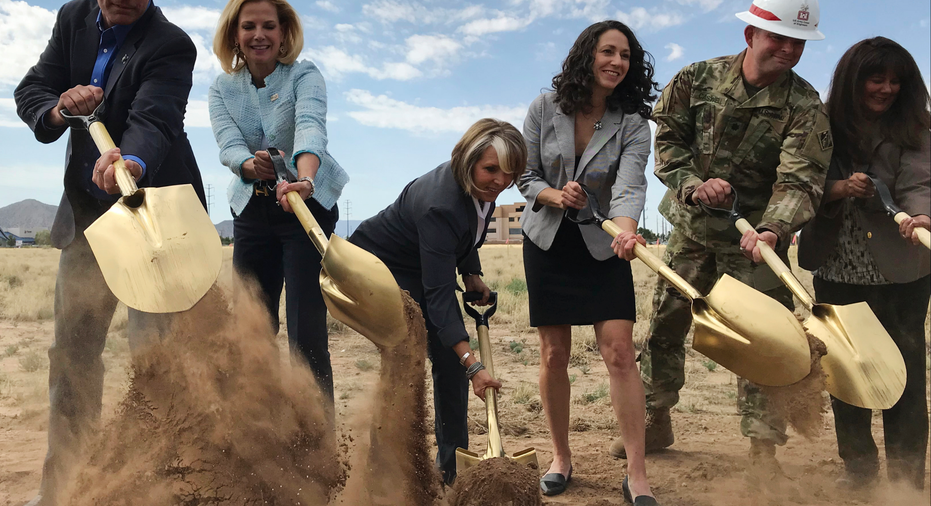 The head of the U.S. agency that oversees the nation's nuclear weapons cache and key deterrence initiatives around the globe describes working conditions at one of its largest hubs as untenable, saying Monday that the National Nuclear Security Administration finally has funding to address the problems.
Lisa Gordon-Hagerty, head of the agency, visited Albuquerque to mark the start of construction on a multimillion-dollar complex that will serve as a new workspace for some 1,200 employees.
The new structure will replace 25 separate buildings scattered across an Air Force base that borders the southern edge of the city. Many of those buildings were constructed as military barracks during the Cold War — long before the need for high-speed internet and other technology that the agency needs to do its job.
Problems range from broken windows and falling ceiling tiles to an unreliable sewer system and other outdated infrastructure.
"Despite these untenable conditions, our workforce has found the necessary work-arounds to get the job done," Gordon-Hagerty said, referring to years of repairs and patches. "Well, no more. Finally we have been given the resources to do it."
Members of New Mexico's congressional delegation have been pushing for the funding needed to build the new complex since taking a tour of the old cinder-block buildings in early 2016.
Nearly $100 million in federal funding already has been secured for the project.
The Trump administration, which has boosted the agency's budget since taking office, supports the project and another $40 million for construction is pending in the budget request for the next fiscal year.
The spending cap for the project has been set at $174 million and construction is expected to take 2 ½ years.
The project, Gordon-Hagerty said, "represents critical and tangible proof of the administration's commitment to modernizing and recapitalizing our nuclear weapon complex of laboratories, plants and sites."
More than half of the nuclear agency's facilities are more than 40 years old and nearly one-third date back to the top-secret Manhattan Project, Gordon-Hagerty said.
U.S. Sen. Martin Heinrich, a New Mexico Democrat, was among those at the groundbreaking ceremony. He said the federal government is competing with Silicon Valley, Google and other high-tech companies to recruit employees.
"Putting them in 60-year-old barracks with substandard heating and cooling does not send the message that we want to bring the best and the brightest here," he said. "This building will send that message."
Heinrich and U.S. Congresswoman Michelle Lujan Grisham, D-N.M., said securing the funding for the project so quickly amounted to a homerun for the agency and the state of New Mexico, which is home to two national laboratories that play significant roles in the nuclear agency's mission.