November Retail Sales Rise Less Than Expected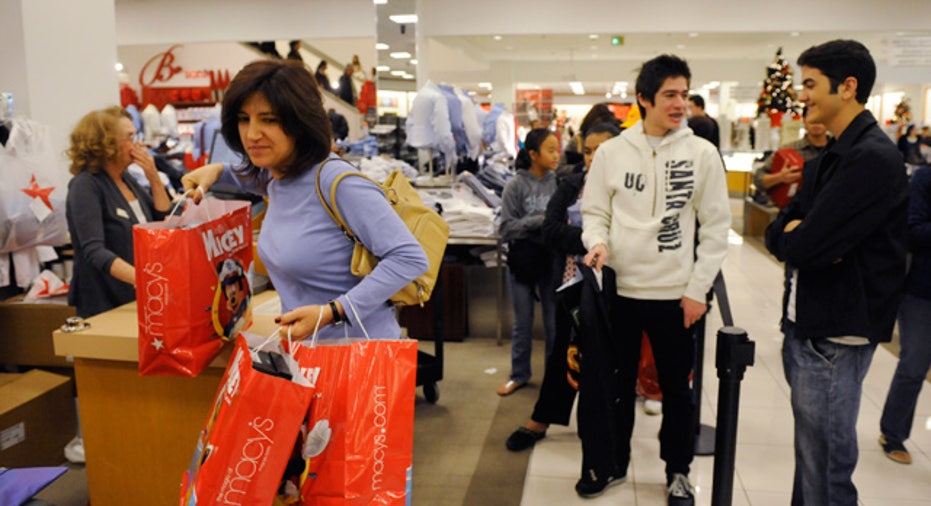 Retail sales rose less than expected in November as a drop in receipts for food and beverages weighed against stronger sales of motor vehicles, the Commerce Department said on Tuesday.
Total retail sales increased 0.2 percent after rising by an upwardly revised 0.6 percent in October.
Economists polled by Reuters had forecast retail sales climbing 0.6 percent last month.
Consumer spending - which accounts for more than two-thirds of U.S. economic activity - rose sharply in the third quarter but November's retail sales growth was the weakest in any month since June.
Still, in the 12 months to November, retail sales were up 6.7 percent.
Fueling the overall increase in retail sales during November, receipts for motor vehicles and parts increased 0.5 percent, adding to the prior month's 0.8 percent gain.
Excluding autos, retail sales rose 0.2 percent after advancing 0.6 percent in October.
But sales at food and beverage stores fell 0.2 percent in November. Also holding back the overall gain in sales, receipts at gasoline stations dropped 0.1 percent last month after slipping 0.4 percent in October.
Core retail sales, which exclude autos, gasoline and building materials, rose 0.3 percent in November after advancing 0.7 percent the prior month.
Core sales correspond most closely with the consumer spending component of the government's gross domestic product report.