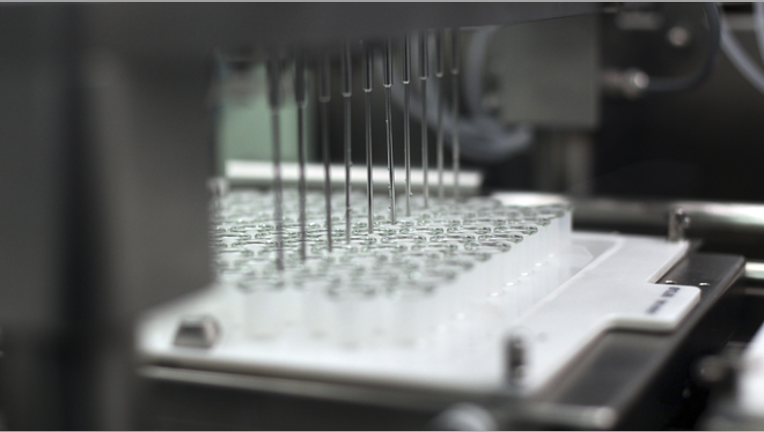 Novartis (NYSE:NVS) is revamping its portfolio with a flurry of deals worth about $25 billion, as the Swiss pharmaceutical giant plans to swap assets with GlaxoSmithKline (NYSE:GSK) and sell its animal health unit to Eli Lilly. (NYSE:LLY).
Novartis and GlaxoSmithKline announced several transactions on Tuesday. Novartis agreed to buy GlaxoSmithKline's oncology business for $14.5 billion to expand its cancer-related offerings. London-based GlaxoSmithKline will buy Novartis's vaccines unit for $5.25 billion.
In a third move, the two drug companies will merge their consumer health businesses, which include brands such as Excedrin and Aquafresh. The new company will be managed by GlaxoSmithKline, which will own a 63.5% stake.
The moves come at a time when the drug industry as a whole is turning to deals in an effort to slash costs. Also on Tuesday, Valeant Pharmaceuticals (NYSE:VRX) officially unveiled a cash-and-stock buyout offer for Botox-maker Allergan (NYSE:AGN). Activist investor Bill Ackman is backing Valeant in its pursuit of a deal.
As a result of the agreements with Novartis, GlaxoSmithKline will strengthen a vaccine business that is already the world's largest.
Meanwhile, after selling its animal health business to Eli Lilly for $5.4 billion, Novartis will be able to refocus its operations on drugs and eye-care products while largely keeping revenue at current levels.
"The transactions mark a transformational moment for Novartis," Novartis CEO Joseph Jimenez said in a statement. "Looking ahead, this positions Novartis well for future healthcare industry dynamics."
Tuesday's deals are expected to boost Novartis's growth rates and margins immediately, Jimenez added.
Shares of Novartis rose 1.2% to $86.48 in recent trading. GlaxoSmithKline rallied 4.5% to $55.50, while Eli Lilly was down 16 cents, or 0.3%, at $60.70.