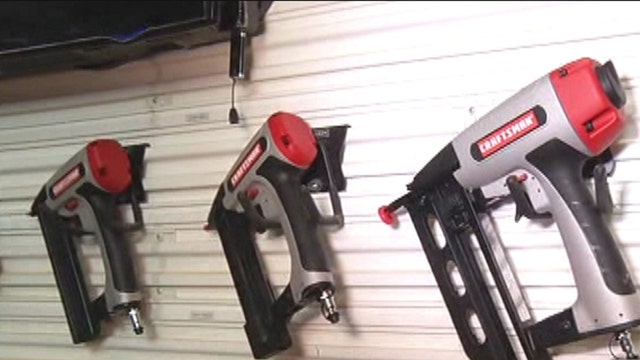 After 86 years, Craftsman president Michael Castleman says the secret to maintaining the classic American brand is focusing on the customer – not on the store shelves.
In a FOX Business Conference Room interview, Castleman told FBN's Jeff Flock that the Sears Holdings' unit's strategy boils down to "being in everyone's minds and everyone's homes." Today, the brand is focusing on connecting with customers by using digital content, how-tos and projects that attract Craftsman users.
"We pay attention to what the consumers want and what they need. We try to inspire them, and then we try to deliver product that helps them get it done," says Castleman.
Craftsman Chief Marketing Officer Ryan Ostrom says the company aims to emphasize the aspects of DIY that spark an emotional connection – using social media.
"We're all about building, getting your hands dirty, using your tool -- the sounds of building, creating, making, growing … We're actually bringing what people want us to do to life online, on social media through different channels," says Ostrom.
'Distribution Isn't the Challenge' While Flock points out Wall Street might prefer Craftsman executives focus on distribution channels over branding efforts, Castleman says, "Distribution isn't the challenge. The challenge and the opportunity is the engagement."
As part of the company's new "Made to Make" marketing campaign, Castleman points to the workbench in the "Craftsman Experience Center," where a Crafstman expert was using some of the company's powerful tools.
"This work bench … was again driven by our community members," says Castleman. After gathering users' input, the company came into the "Experience Center" and constructed the bench per their requirements.
Castleman believes focusing on the brand and connection is an overall stronger strategy than simply focusing on sales.
"We're here to inspire the next generation of makers," he adds.