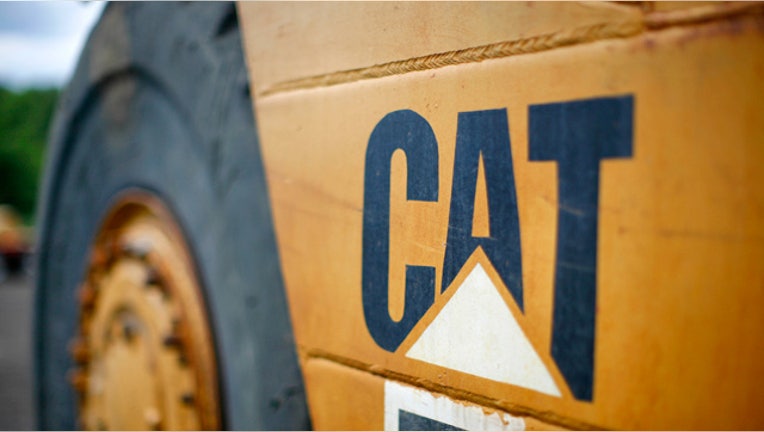 In the face of mounting global jitters, economic bellwether Caterpillar (NYSE:CAT) generated a stronger-than-expected 67% leap in second-quarter profits and upgraded its full-year guidance, declaring it "doesn't feel like 2008."
The results and bullish outlook stand in stark contrast with a slew of downbeat assessments from companies like UPS (NYSE:UPS) and helped send shares of Caterpillar rallying about 5% Wednesday morning.
The world's largest maker of construction equipment logged a profit of $1.7 billion, or $2.54 a share, last quarter, compared with a profit of $1.02 billion, or $1.52 a share, a year earlier. Analysts had been anticipating EPS of just $2.28.
Revenue soared 22% to $17.37 billion, topping the Street's view of $17.11 billion. Operating margins expanded to 15.1% from 11.3%.
"I am very pleased with Caterpillar's record-breaking performance in the second quarter," CEO Doug Oberhelman said in a statement. He cited "excellent" operational performance that helped the company overcome "heightened economic uncertainty."
Adding to the bullish feelings, Caterpillar upped its 2012 EPS view to about $9.60 from $9.50. That new target would exceed consensus calls from analysts for EPS of $9.54.
Management expects to generate full-year sales of $68 billion to $70 billion, compared with the Street's view of $69.52 billion and its earlier forecast of $68 billion to $72 billion. Caterpillar cited "weaker economic conditions in much of the world" and an estimated $1 billion of negative currency impacts due to the surging U.S. dollar.
"We understand the world is facing economic challenges, and if it becomes necessary, we are prepared to act quickly as we did in late 2008 and 2009," said Oberhelman.
"While we're prepared, the good news is, this doesn't feel like 2008," he said. "Interest rates are low, central banks are prepared to inject more liquidity if needed, and housing is coming off lows, not a peak, and seems to be improving."
Oberhelman also addressed the worsening eurozone debt crisis, saying he believes it will take "some time" to resolve but the situation should eventually "stabilize" with help from the European Central Bank.
Shares of Peoria, Ill.-based Caterpillar climbed 5.06% to $85.54 ahead of Wednesday's opening bell. The rally should help ease the shares' 2012 decline of about 10%.
The positive news from Caterpillar along with stronger-than-expected results from Boeing (NYSE:BA) Wednesday morning helped send Dow Jones Industrial Average futures more than 100 points higher.